To help you visually locate where trackers are in your building, the Table Tracker iOS app can display an image and open orders at the same time.
Get started by tapping on the caret on the left side of the Order View screen to expose the layout section.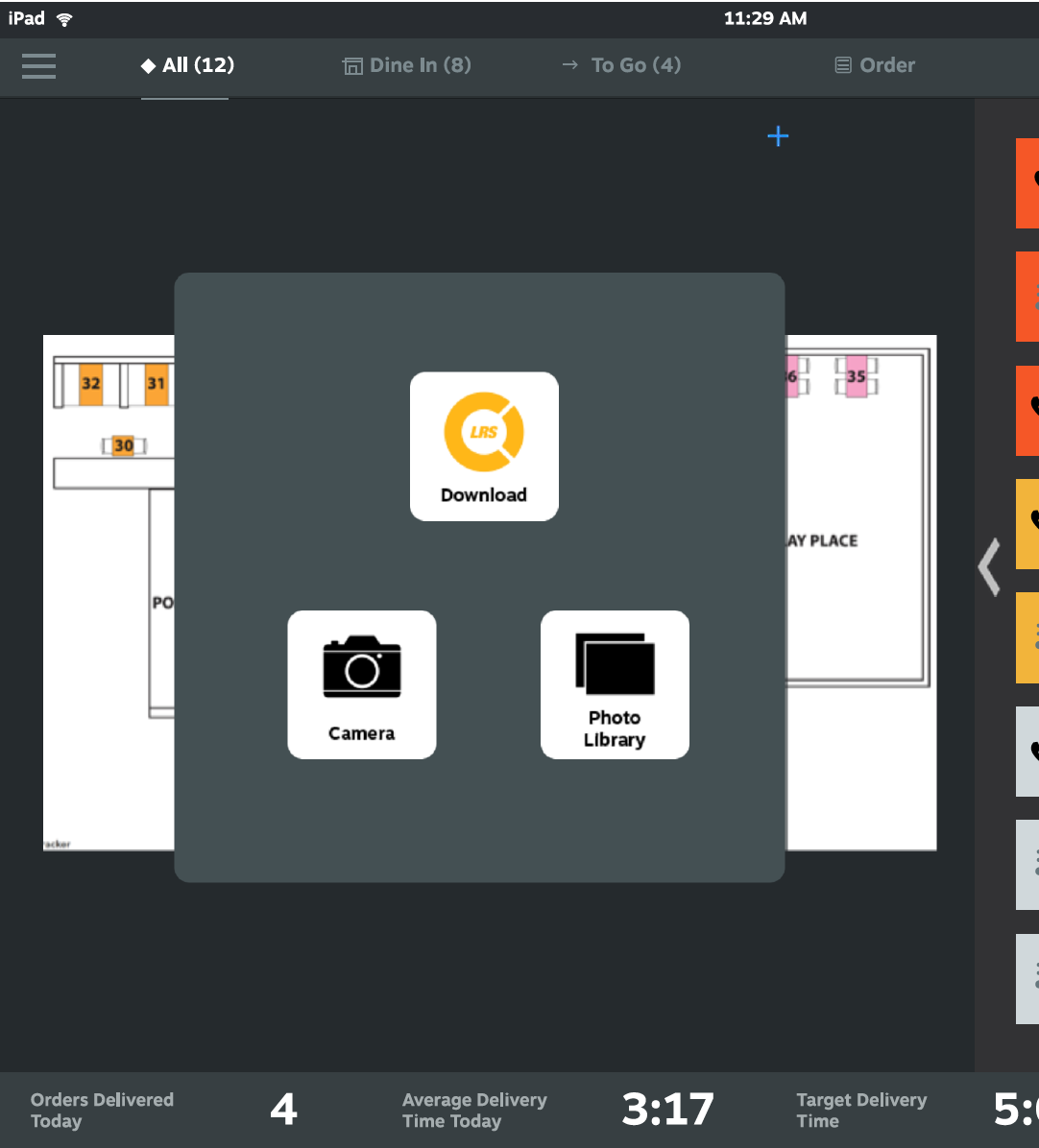 You can load images to Table Tracker in 3 different ways:
Camera - Select this option to use the iPad to take a picture of a layout you may already have on hand.
LRS Connect - Select this option if your iPad is internet connected to access images on your account on LRS Connect. See below how to load images in LRS Connect.
Photo Library - Select this option to access previously captured images on your iPad.
To pull images from LRS Connect, log in and select the location for which you would like to load images. Then, select the Layout submenu and click on Upload Layout to select an image to upload. You can upload up to 5 images (jpg, jpeg, png or gif) in LRS Connect.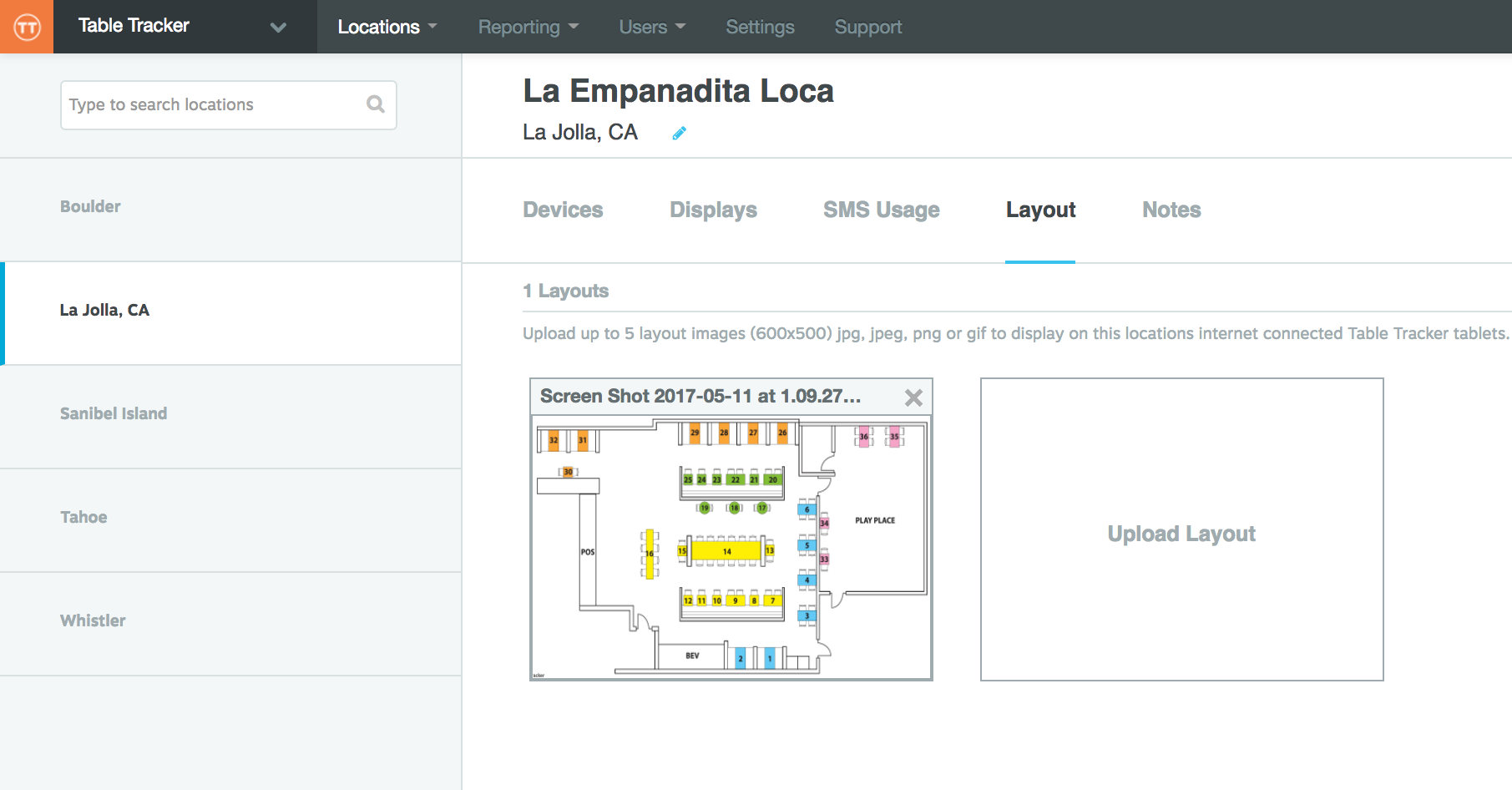 The option to load images into your account in LRS Connect first, to later download on to each iPad can be beneficial for users who already have one central point with all the images and files for various locations.