To help you visually identify where trackers are located, the Table Tracker iOS app can display an image and open orders at the same time.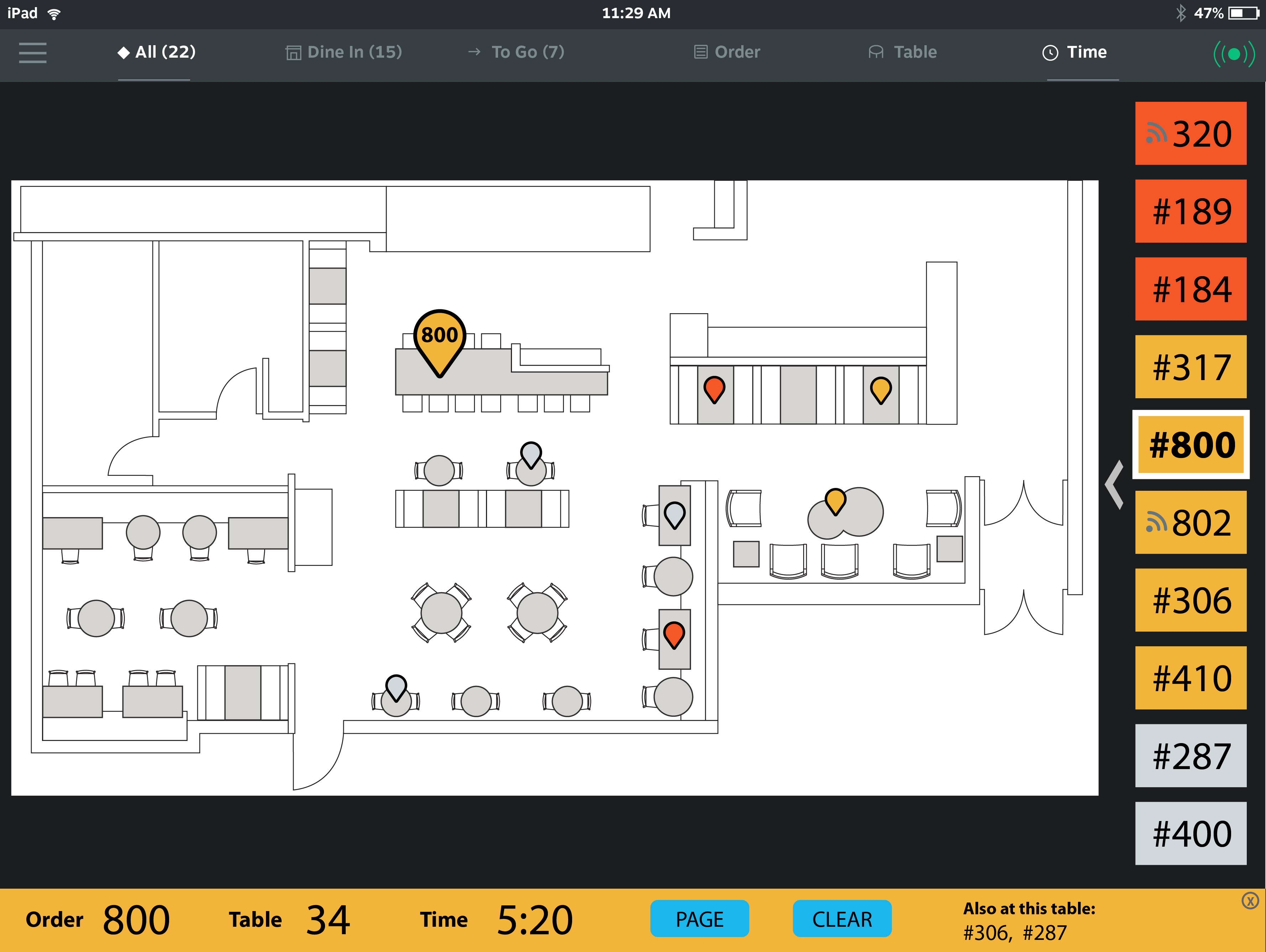 Add a Layout to your Table Tracker app
Get started with maps by tapping on the caret on the left side of the Order View screen to expose the layout section.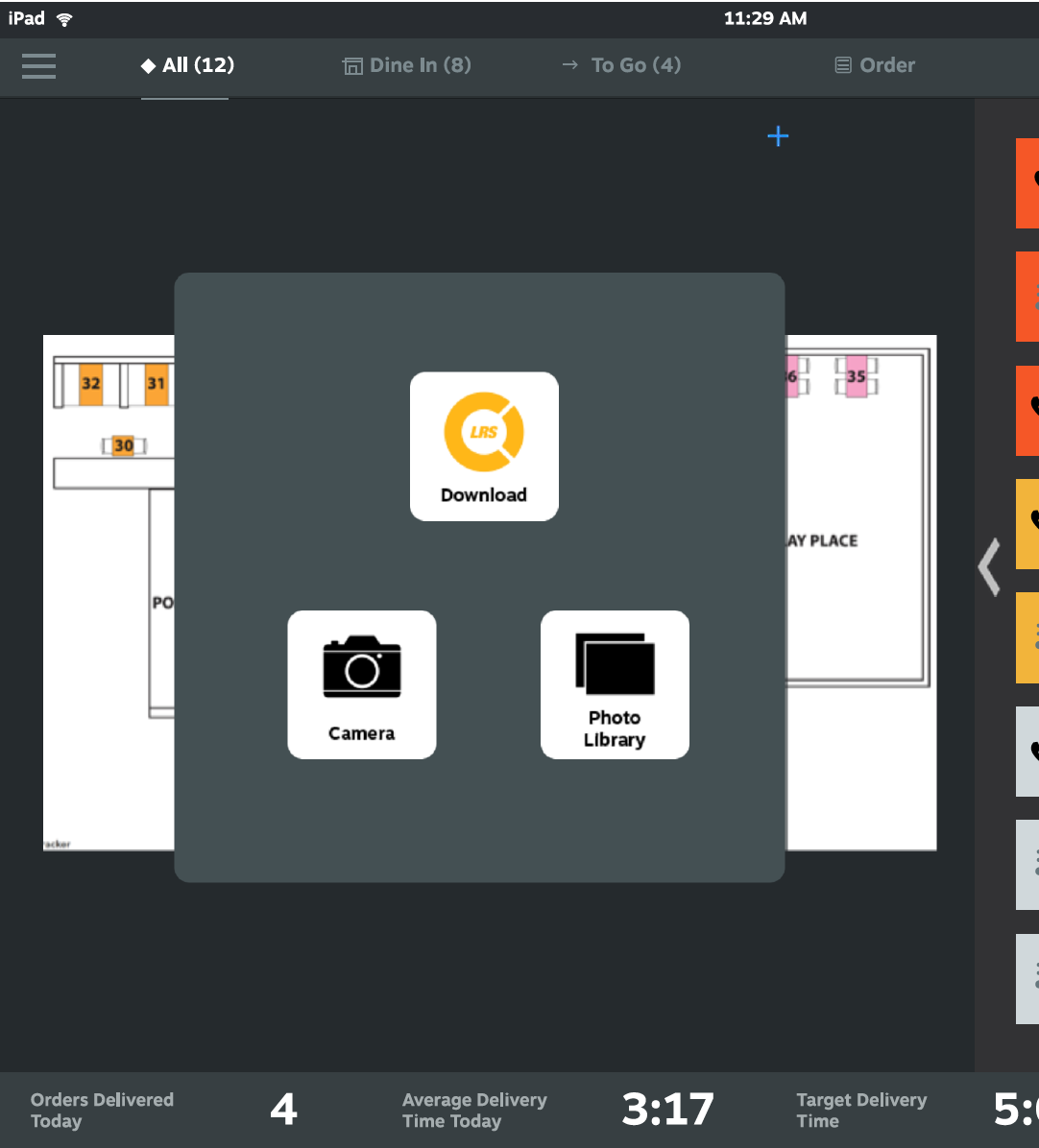 You can load images to Table Tracker in 3 different ways:
Camera - Select this option to use the iPad to take a picture of a layout you may already have on hand.
LRS Connect -

The option to load images into your account in LRS Connect first, to later download on to each internet connected iPad is required to load an svg format image which dynamically renders the location of the order on the layout. It can also be beneficial for users who already have one central point with all the images and files for various locations.

Photo Library - Select this option to access previously captured images on your iPad.
To pull images from LRS Connect, log in and select the location for which you would like to load images. Then, select the Layout submenu and click on Upload Layout to select an image to upload. You can upload up to 5 images (jpg, jpeg, png or gif) and 1 svg file for dynamic rendering using LRS Connect.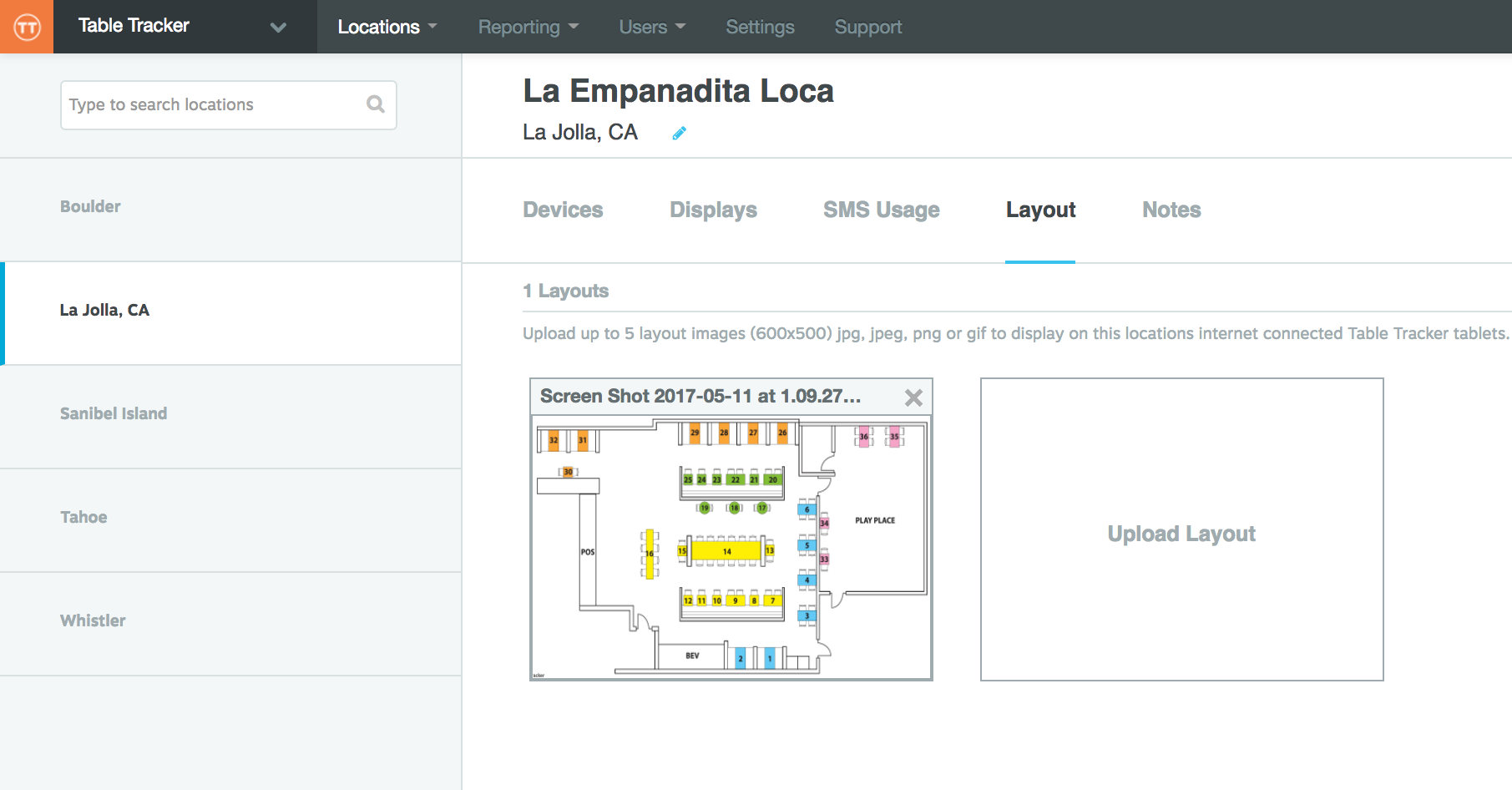 Dynamic map - How does it work
Tap on the order strip to easily identify the location of the order on the layout and it's locator icon will grow to a larger size while showing its order number. You can also tap on the locator icon on the map to see the orders at that location.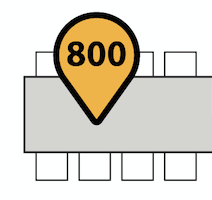 In addition, a panel will appear in front of the stats section to provide the details like:
Order number
Location name
Order time
Page and Clear Buttons. When applicable, other open orders at the same location are listed as well. 
You can create your own vector image in svg format or you can contact your LRS Sales Rep at 1-800-577-8101 and LRS can create the file for you.
Attached here is a sample svg file.