Your Ubiquiti Nanostation router has been pre-configured and is ready use.  All that is needed is to plug it in and connect the cables.  It's important that there is space next to or nearby your router for the LRS Gateway, as you will be connecting it to the router in the following steps.  The LRS Gateway should not be placed any closer to the Wifi Router than one foot.
1.  Remove the Ubiquiti Nanostation and the black POE (power over Ethernet) adapter from the box.
2.  Plug the POE adapter in to a power source.
3.  Using Ethernet cables, connect the following:
Connect the LRS gateway to the "Secondary" port on the router.
Connect the "Main" port on the router to the "POE" port on the power adapter.
Connect the "LAN" port on the power adapter to your internet source (optional)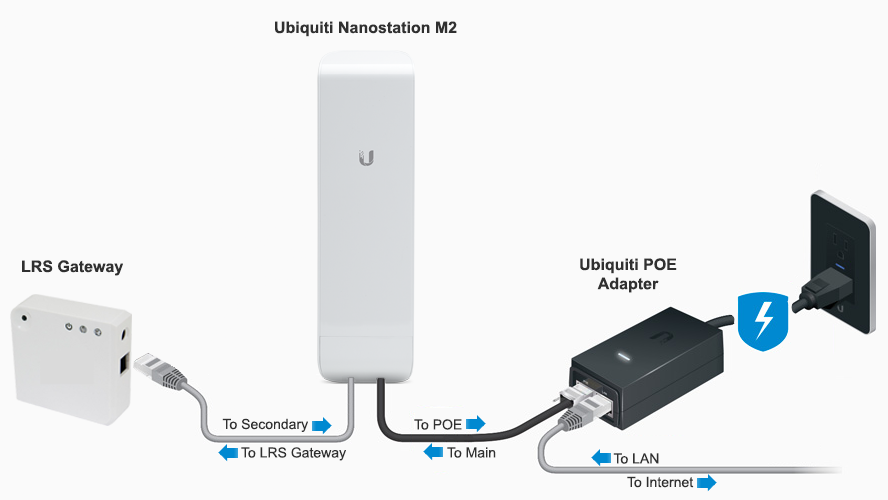 Once everything is connected as shown above, you can connect the iPad to the router.  The network name is "Table Tracker WiFi".  The password should be included in the packing slip.