Synch up to 3 iPads with one transmitter and have up to 50 open sessions at one time.
Equipment
iPad Air (or newer model) with Table Tracker application version 3.1.5 (or later release)

Router with internet access

LRS Connect Transmitter (T7470) with firmware 8.4 (or later release)

Pagers: Guest Pager Pro and Coaster Pagers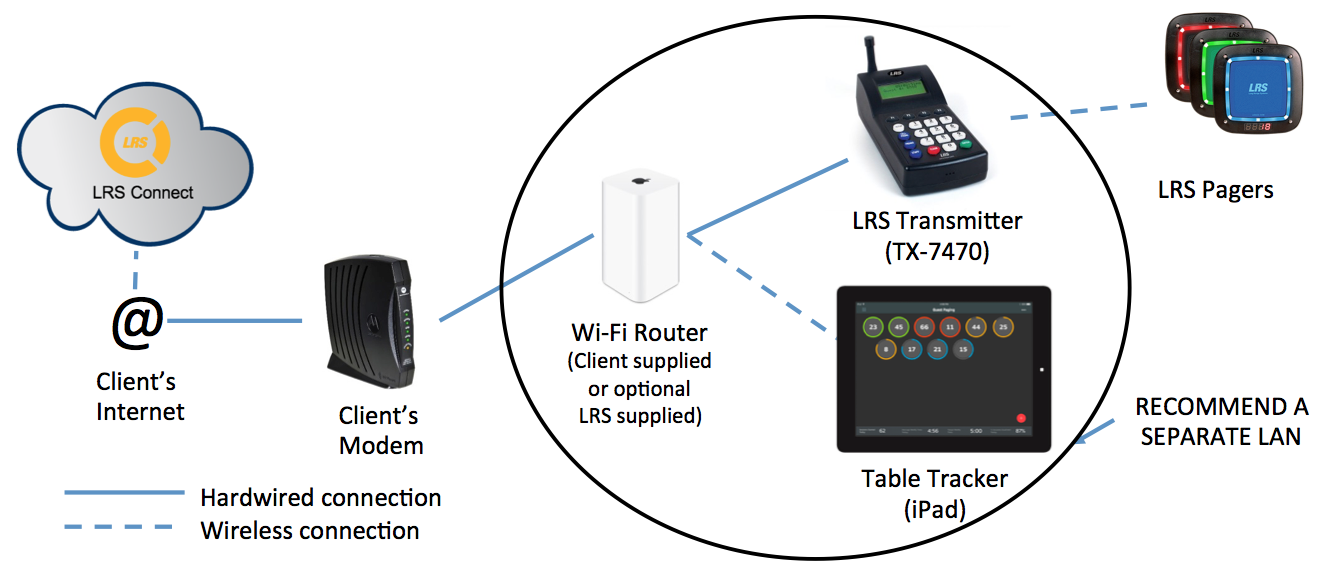 NOTE 
Settings do not sync across iPads
Each iPad can have different Target Notify Time
Sessions outlines can progress at different speeds, depending on the Target Notify Time of the iPad where the session was started. Each session's outline progresses at the speed corresponding to it's own Target Notify Time.