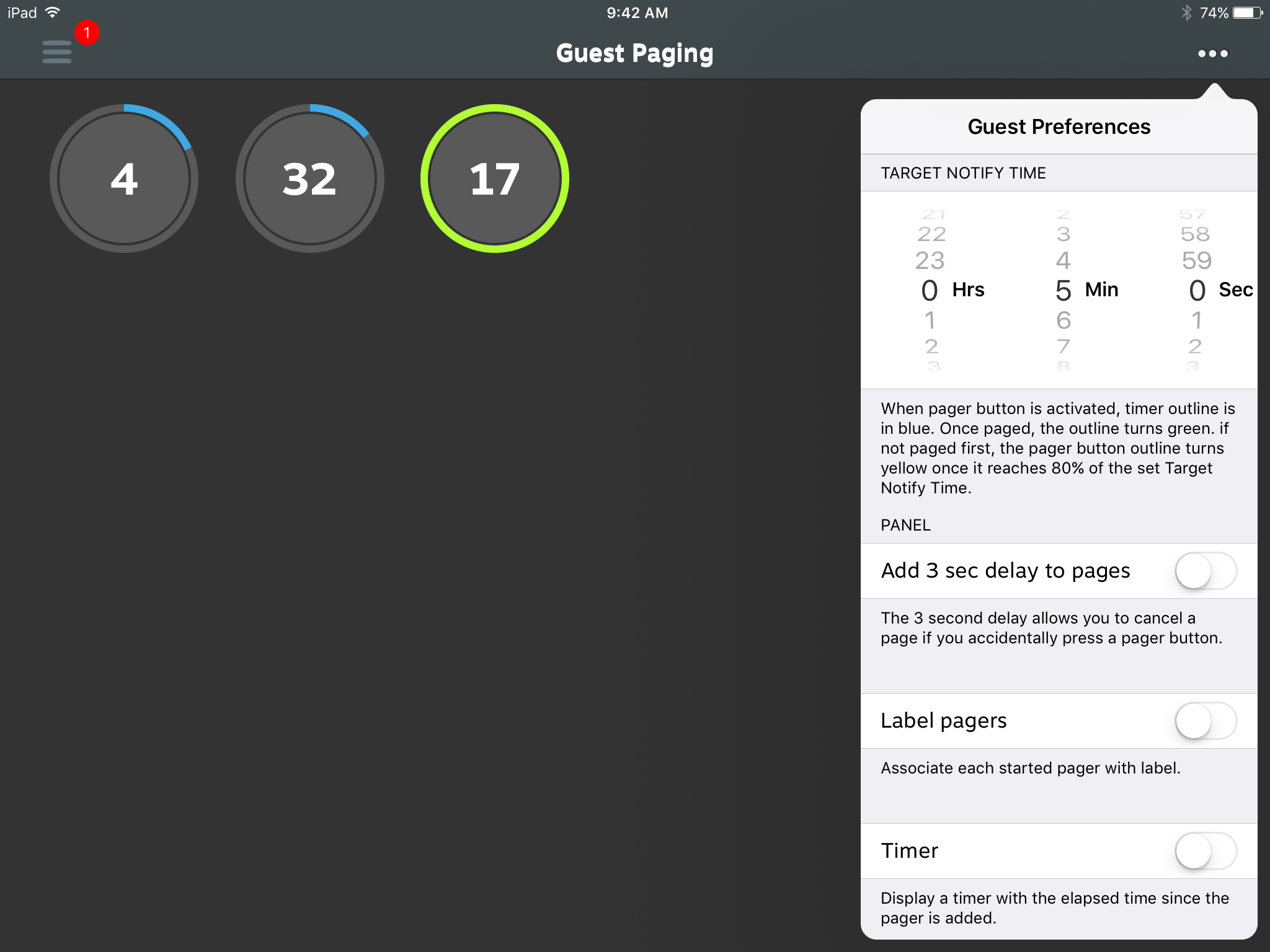 Target Notify Time
Set the Target Notify Time that reflects your operational goals. How soon would you like to notify customers after you have handed them a pager? The Target Notify Time determines the color behaviour of the pager buttons on the screen and helps you measure performance against this goal. When a guest session is started, the pager button outline is blue. Once paged, the outline grows green. If not paged first, the pager button outline turns yellow once it reaches 80% of the set Target Notify Time. 
3 Seconds Delay
The 3 seconds delay allows you to cancel a page if you accidentally press a pager button. When this setting is ON, once you tap a pager button you have upto 3 seconds to tap it again if you change your mind. After the guest session has been started and the pager button is shown on the screen, when the pager button is tapped for the first time, the outline will grow green to indicate a page is being sent. The circle 3 times will be completed 3 times, 1 per second.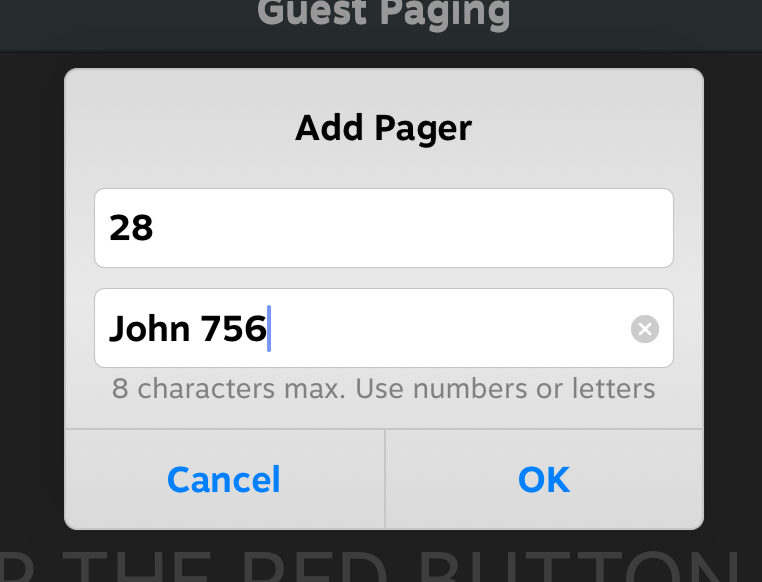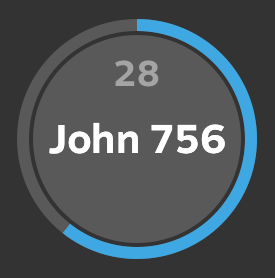 Label Pagers
When this setting is ON, 2 fields are shown every time a pager is added, one is to capture the pager number and the other is to capture an additional piece of information useful to you.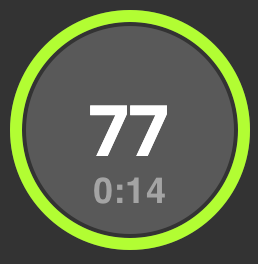 Timer
When this setting is ON, there is a timer shown at the bottom of each pager button. This timer counts up from the moment the Guest Session is started until the pager is Notified. At this point, the timer resets itself to indicate how long has it been the pager was notified.

Auto Notify
The Guest Paging panel can be set ON to automatically notify pagers at Target Notify time. This is particularly useful to those who provide a time based service or product. This allows users to let the equipment handle the timing of the notification. 

Reset stats
Stats are automatically reset every night, at midnight. You can also, manually reset your Guest Sessions stats by pressing the Reset button. This is helpful to users who prefer to start a shift with fresh data.