Create a list of tables for your location in LRS Connect to start digitally identifying tables as Open, Hold, Bus or Occupied and assign guests to them.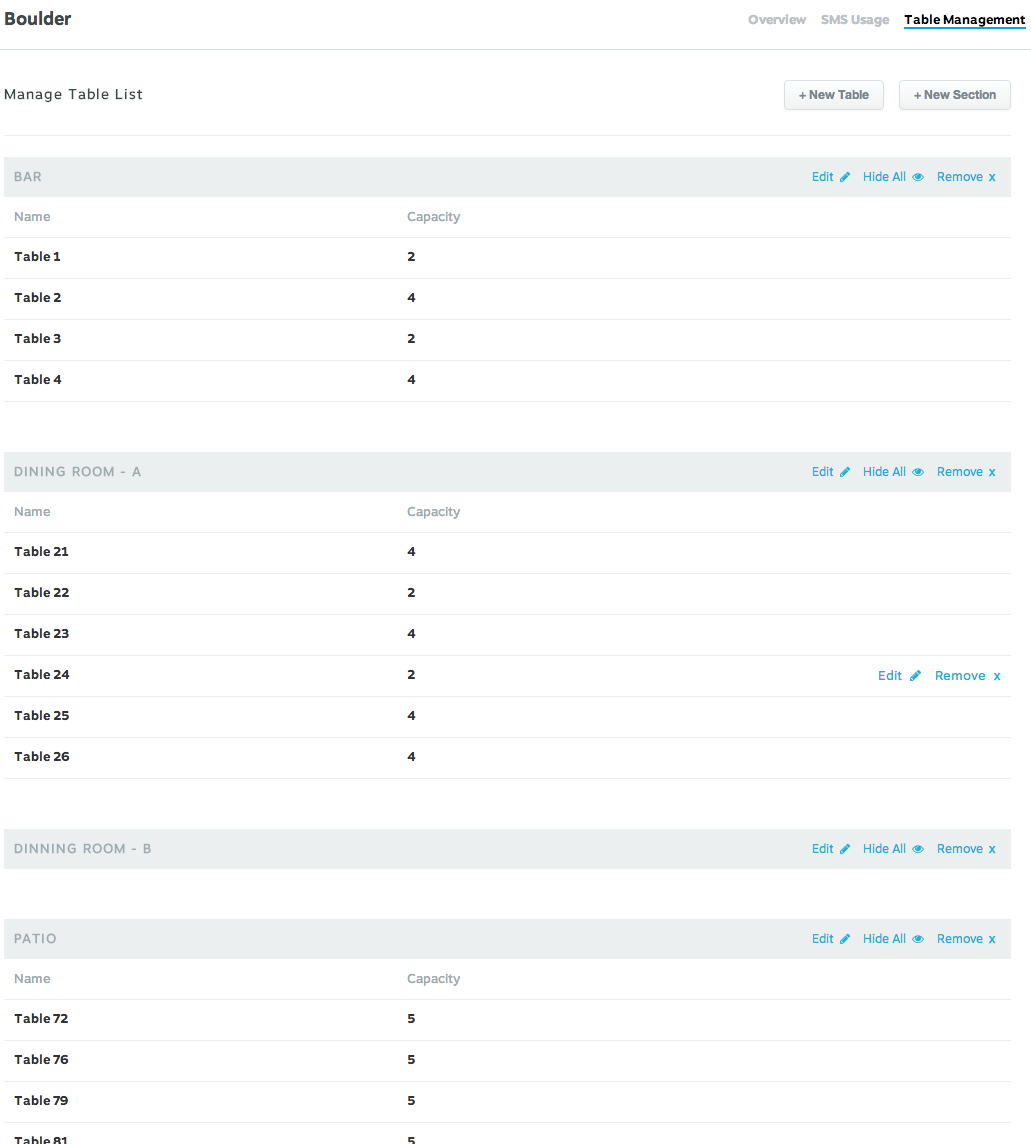 Table Management screen in LRS Connect.
1 - Log in to LRS Connect and select the location for which you want create a table list.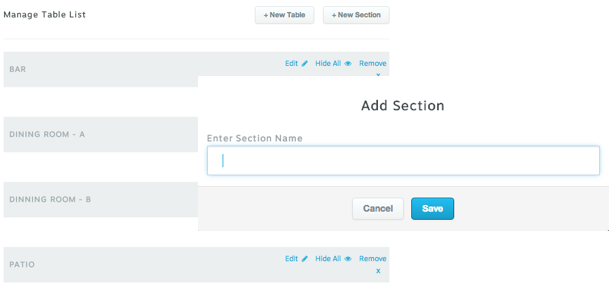 Add a section Modal view.
2 - Click on Table Management at the top right to start building or editing your table list.
3 - Click on the New Section button to add a section, type the name and Save. You can add sections later too.
4 - Click on New Table to add tables to a section.
I. - Enter the table number.
II. - Enter the capacity for the table.
III. - Select the section from the drop down to add the table.
IV. - A quick way to add multiple tables with the same capacity is to enter the table numbers separated by a coma.
Tables can be edited and removed by hovering over the line and selecting the appropriate action. The number, capacity and section can be updated. Please note that tables can only be named using numbers.
If connected to WiFi, On Cue will quickly start showing your new table list or any changes as you make them.