Filter and sort your orders in different ways or quickly access your recent history of orders.
Table Tracker orders are categorized into two types — Dine In and To Go. The type is determined when an order is started on either a Dine In starter (the green starter labeled "Start") or the To-Go starter (the blue starter labeled "To-Go").
Filter
The view selection can be found in the top navigation of the Order View. Filtering the view allows you to see All order types, only Dine In orders, or only To-Go orders. Many restaurants find this useful when they are using multiple displays at different areas of the restaurant.
Sort
Similar to the View Selection, Sort options are located in the top navigation of the Order View. You have the option of sorting your orders by time in descending order, by order number in ascending order, or by table number in ascending order followed by empty table assignment and then To-Go Orders.
By default your Table Tracker application is set to sort by Time. Many restaurant staff members use the sorting feature as a way to quickly identify a particular Order or Table .
Explicit start
Explicitly start orders by tapping on the + icon on the top right area of the Order View screen.
A pop-up will appear for you to enter the order number or name you would like to start. Then select the type of order and click OK.
Like a regular order start, a strip will appear on the screen with the corresponding timer.
History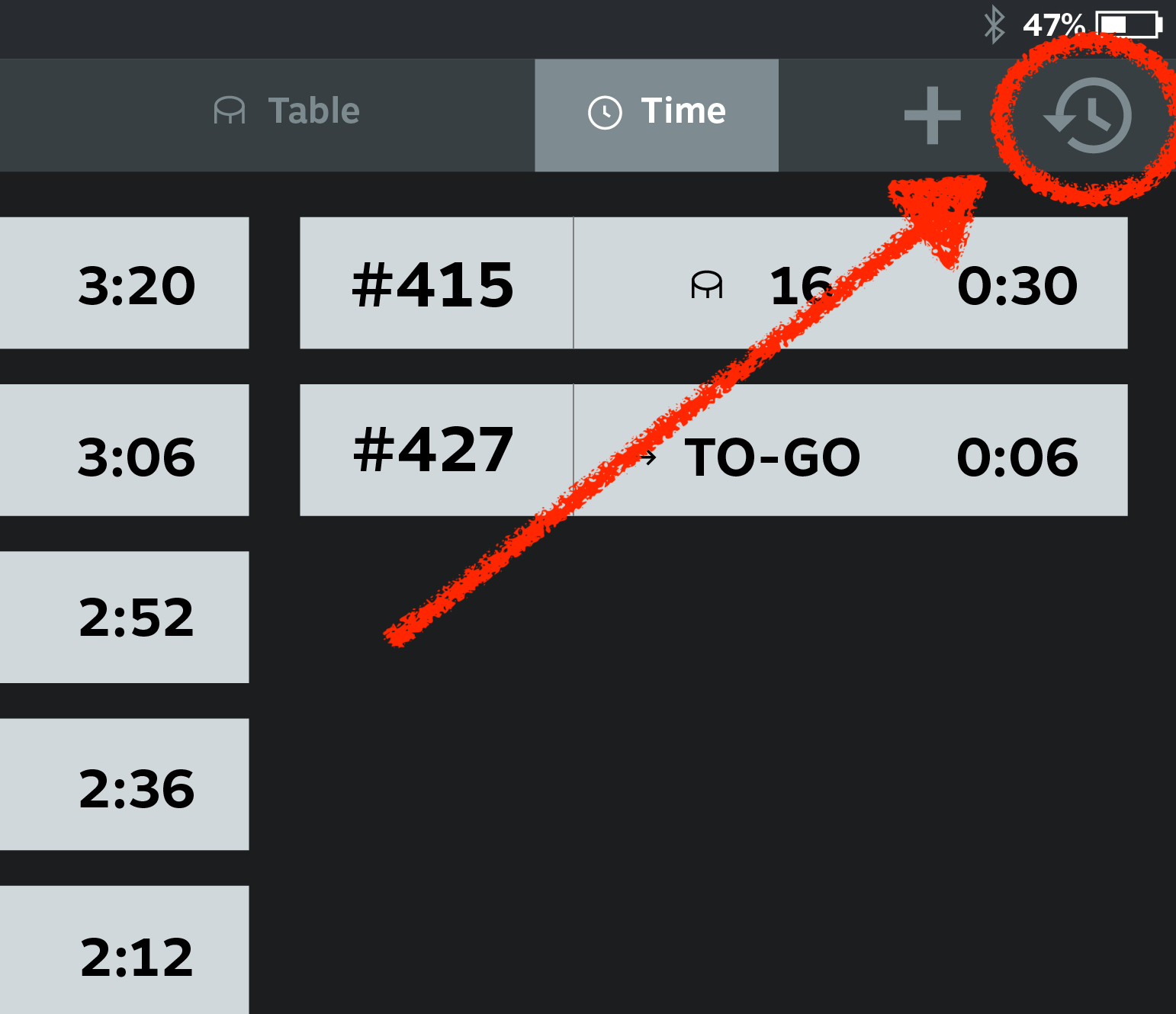 Access recently cleared orders by tapping on the clock icon at the top right corner. The history screen shows orders cleared in the previous 2 hours. The most recently closed order is shown on top. To exit the history view, simply tap on the X and return to the Order View screen