Users are assigned roles per location, per product. To change users roles, follow these steps:
Login to LRS Connect.

The first screen you see has your product on the top left and your product locations on the left navigation panel. If you have access to more than one active product, select the product for which you'd like to add or edit a location.

Click on the Users tab on the top navigation menu.

Users are listed in alphabetical order on the left navigation panel. Click on the user whose role you'd like to change.
Roles are assigned per, location per product. Select the applicable role for each location. If the same role is applicable to all locations you can use the Select All drop down for quicker entry.
Save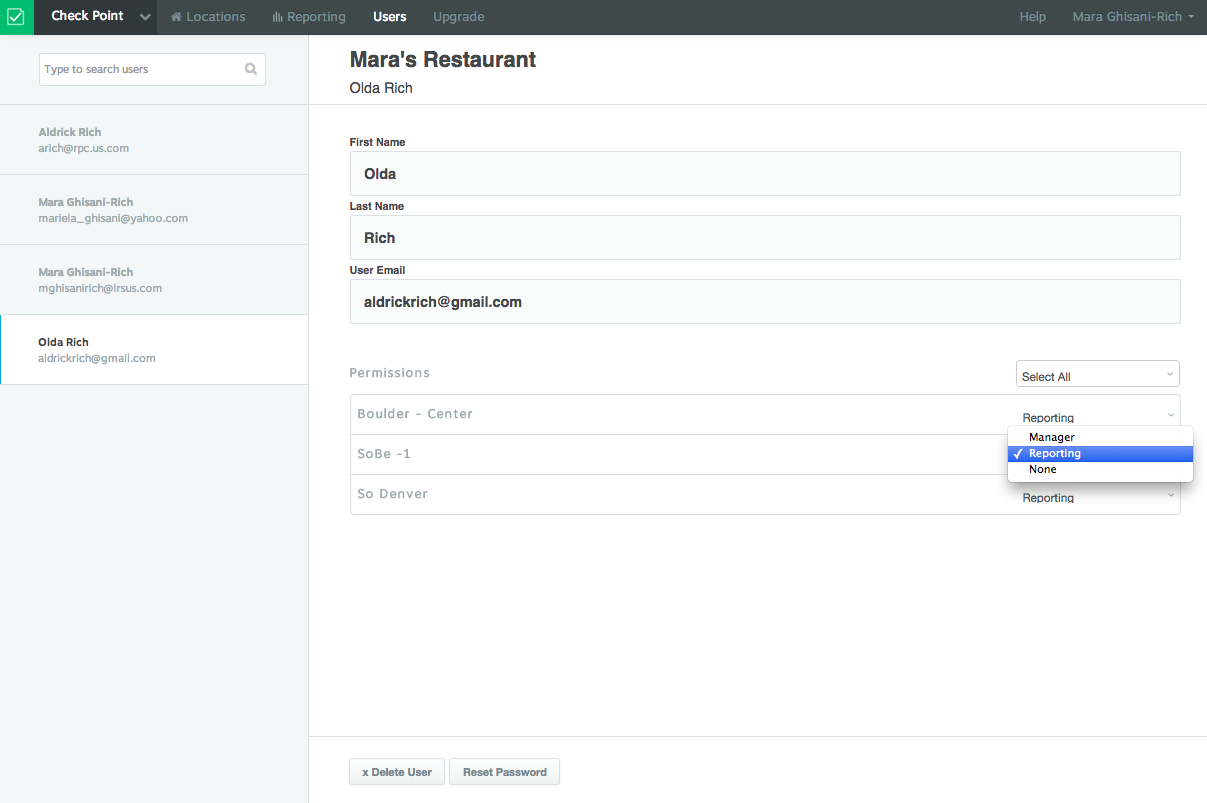 To change the Account Admin or Account Owner you will need to call 1-800-577-8101.