LRS customers subscribing to Table Tracker, On Cue for Restaurants, or using SMS services via an LRS paging system have access to an administrative portal, LRS Connect, to manage their services. Once logged into an Account, a customer can view the account and any services they are subscribed to.
LRS Connect is optimized to best operate using a Chrome browser.  Please use Chrome when logging in and administering your account or services.   
To access an Account, follow these steps:
Go to lrsus.com to Sign-in.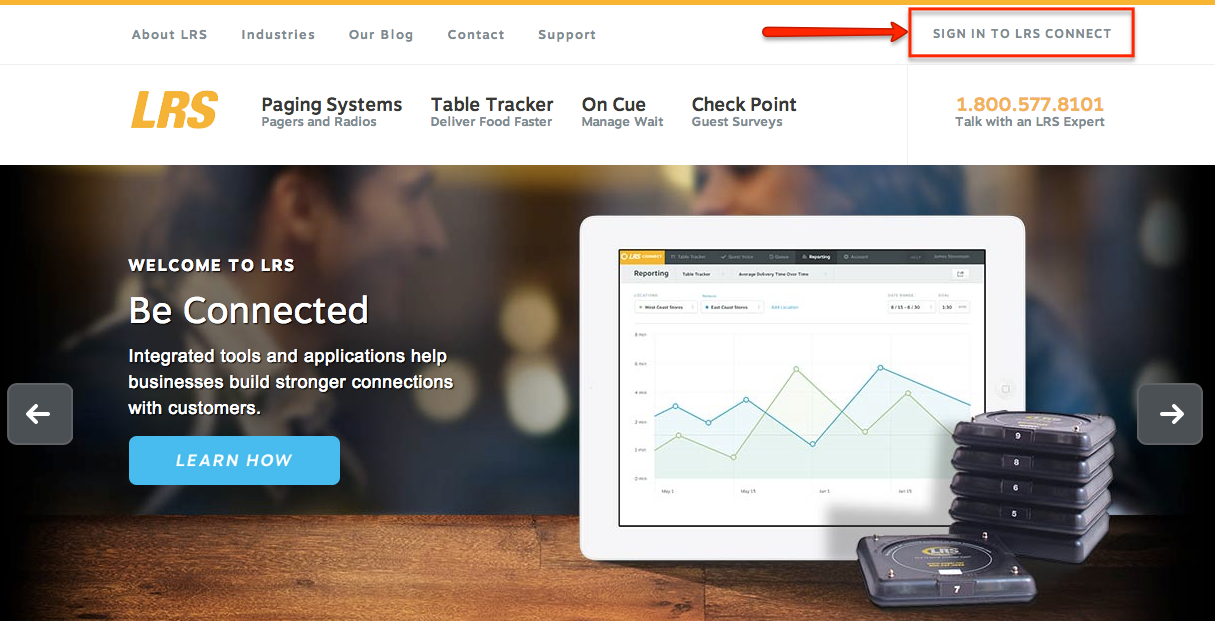 Log into LRS Connect.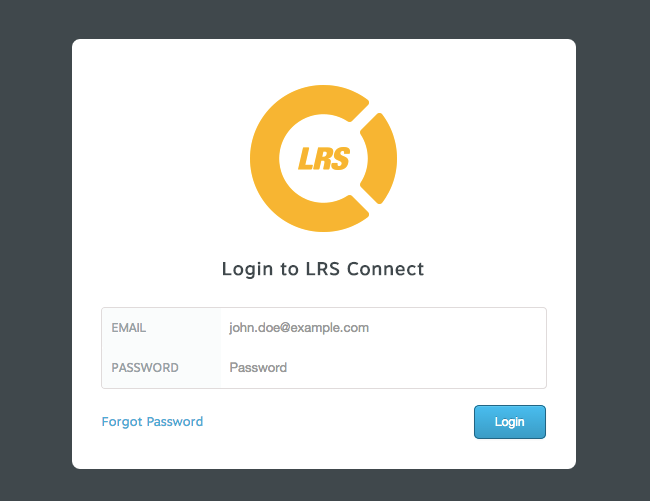 View the Account Dashboard.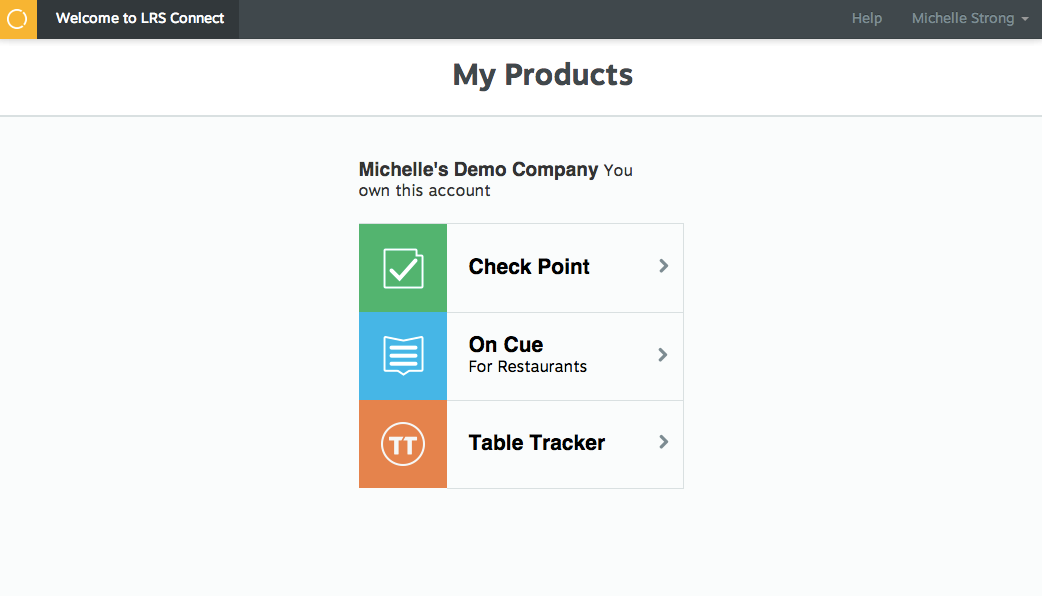 If you subscribe to more than one product and need to navigate among your services, select them from the drop down list in the top left corner.   
For more information, please watch our video tutorial about accessing LRS Connect.