LRS customers subscribing to Table Tracker have access to an administrative portal, LRS Connect, to manage their devices and users and also access reporting. Logged in users can access the account's API key by following the steps below:
1 - Click on your user name at the top right, and select Profile on the drop down
2 - Select API Settings on the sub-menu
3 - Your Key will be shown. If you need to create a new Key click on Regenerate Key.
4 - Download the file to see the Secret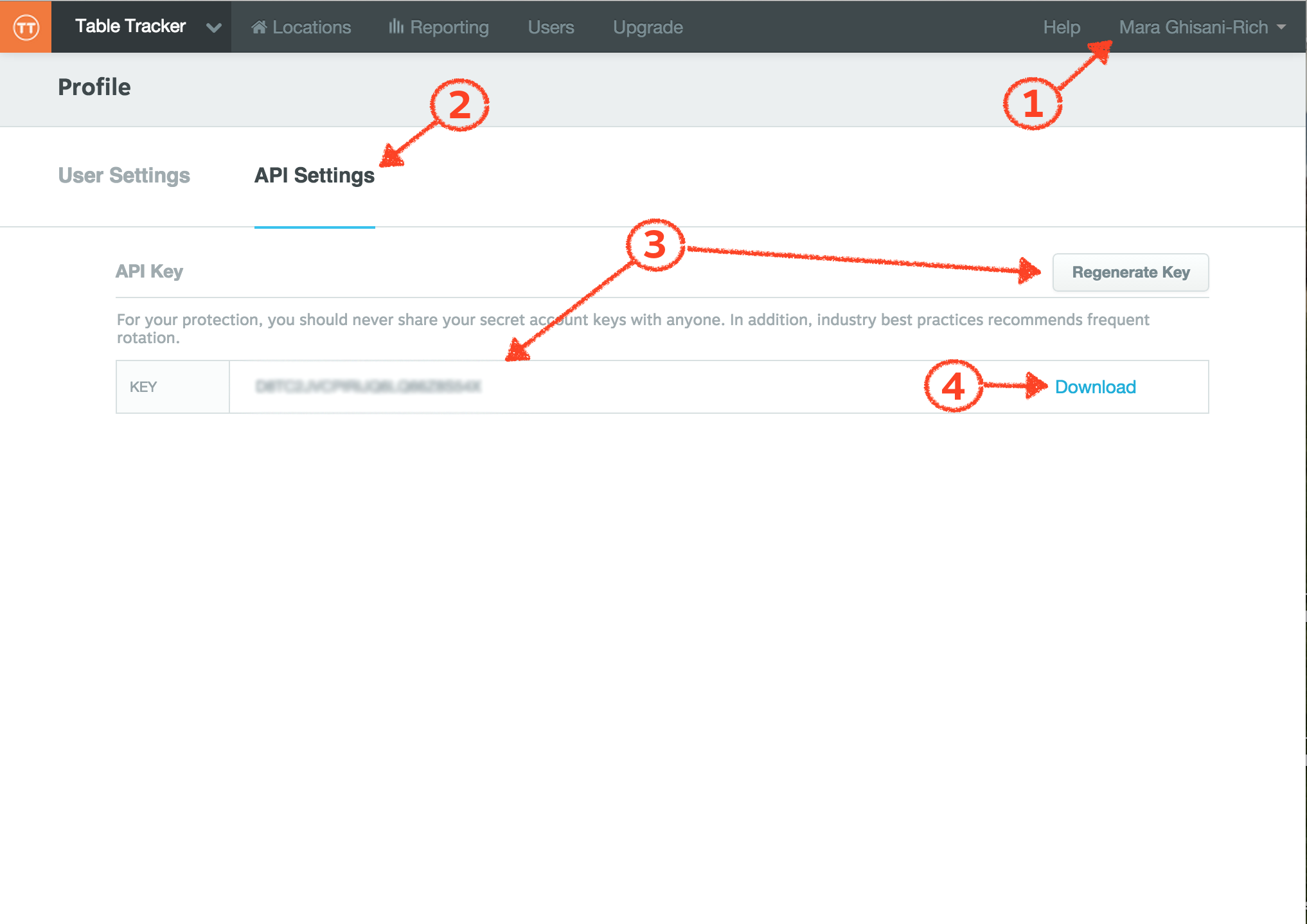 5 - Access API documentation to understand how to retrieve reporting data via the cloud; and to view other local device APIs so you may embed paging functionality within your application or solution.