Table Tracker is a table location system that allows food runners to deliver food faster. In this article, I am going to explain how to use Table Tracker after you've had the system installed in your restaurant.
Once the system is installed, the Table Tracker app and iPad will be set up in kiosk mode at their installed locations.
Each Table Tracker system comes with docks for starting and clearing orders. Depending on your order, you might also have a dock just for to-go orders. These are most commonly referred to as the Starting Unit, Clearing Unit, and To-go Unit.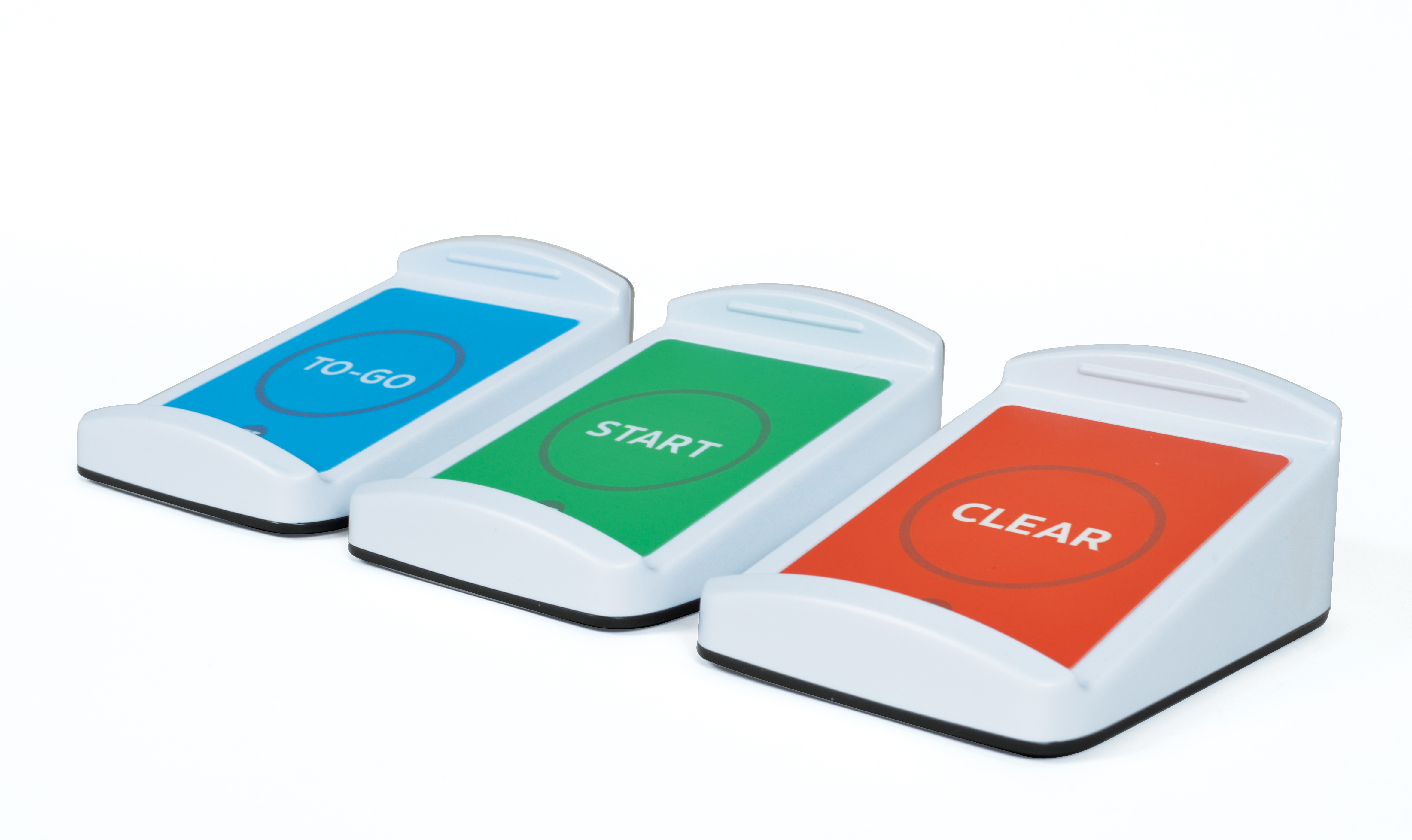 At the cash register, the Starting Unit and/or the To-Go unit is the starting point for tracking orders. Once the customer purchases their order, the cashier will place a table tracker over the Starting unit, wait for it to vibrate and hand the tracker to the customer to begin the tracking process.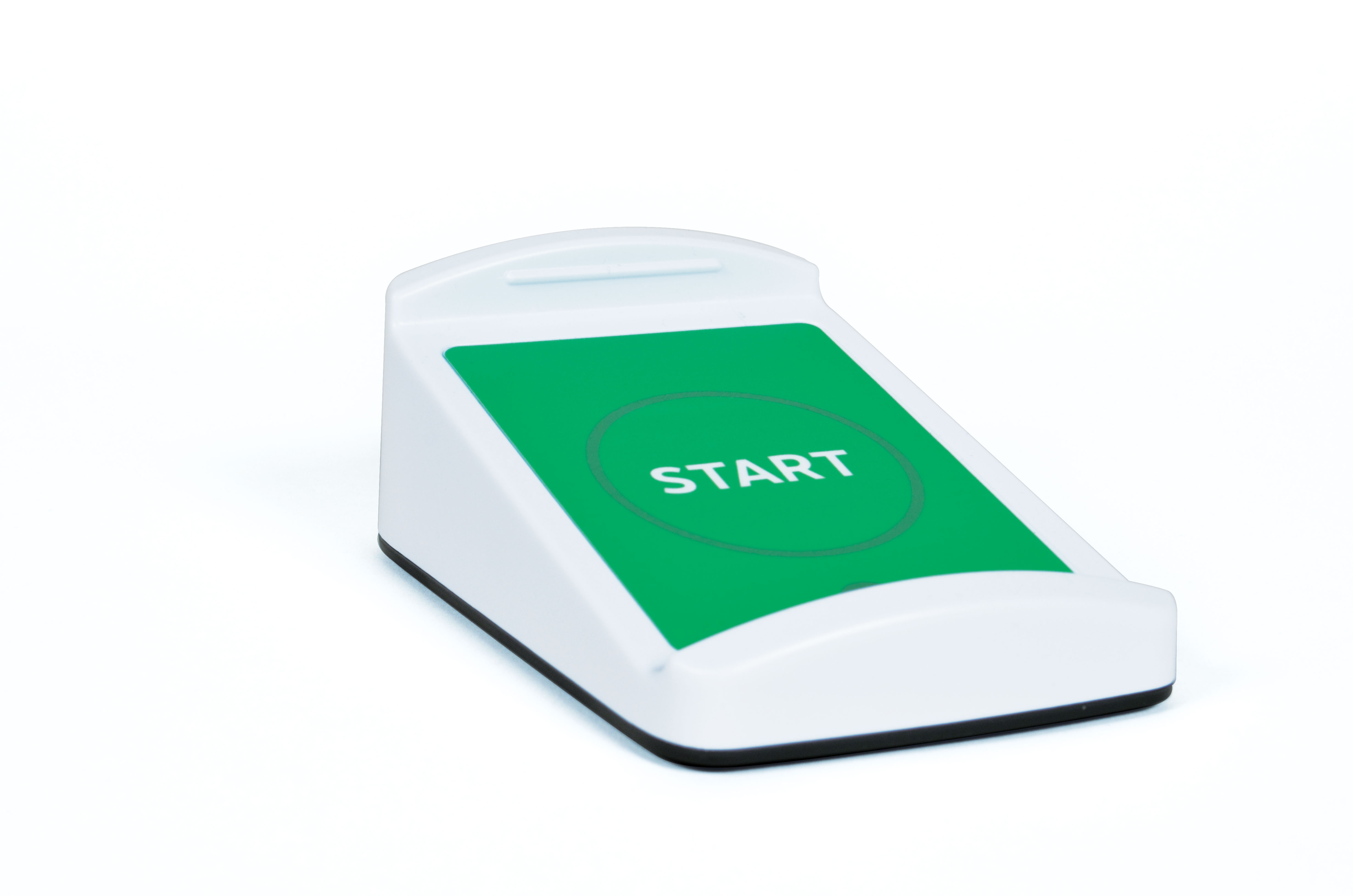 1. Place the tracker on the Start dock and wait for it to vibrate and register on the TT app.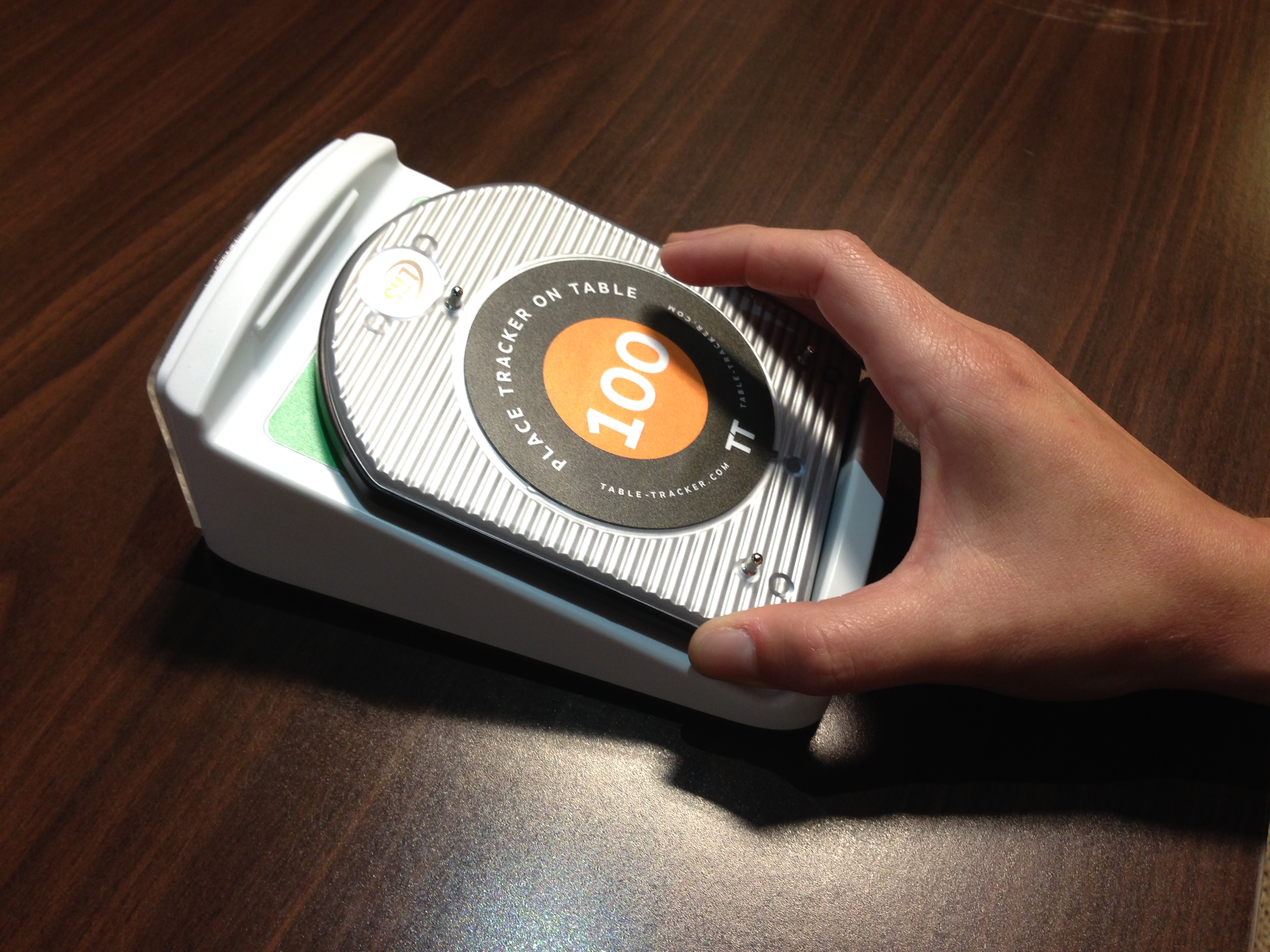 2. Once the tracker registers, remove the tracker and hand it to the customer.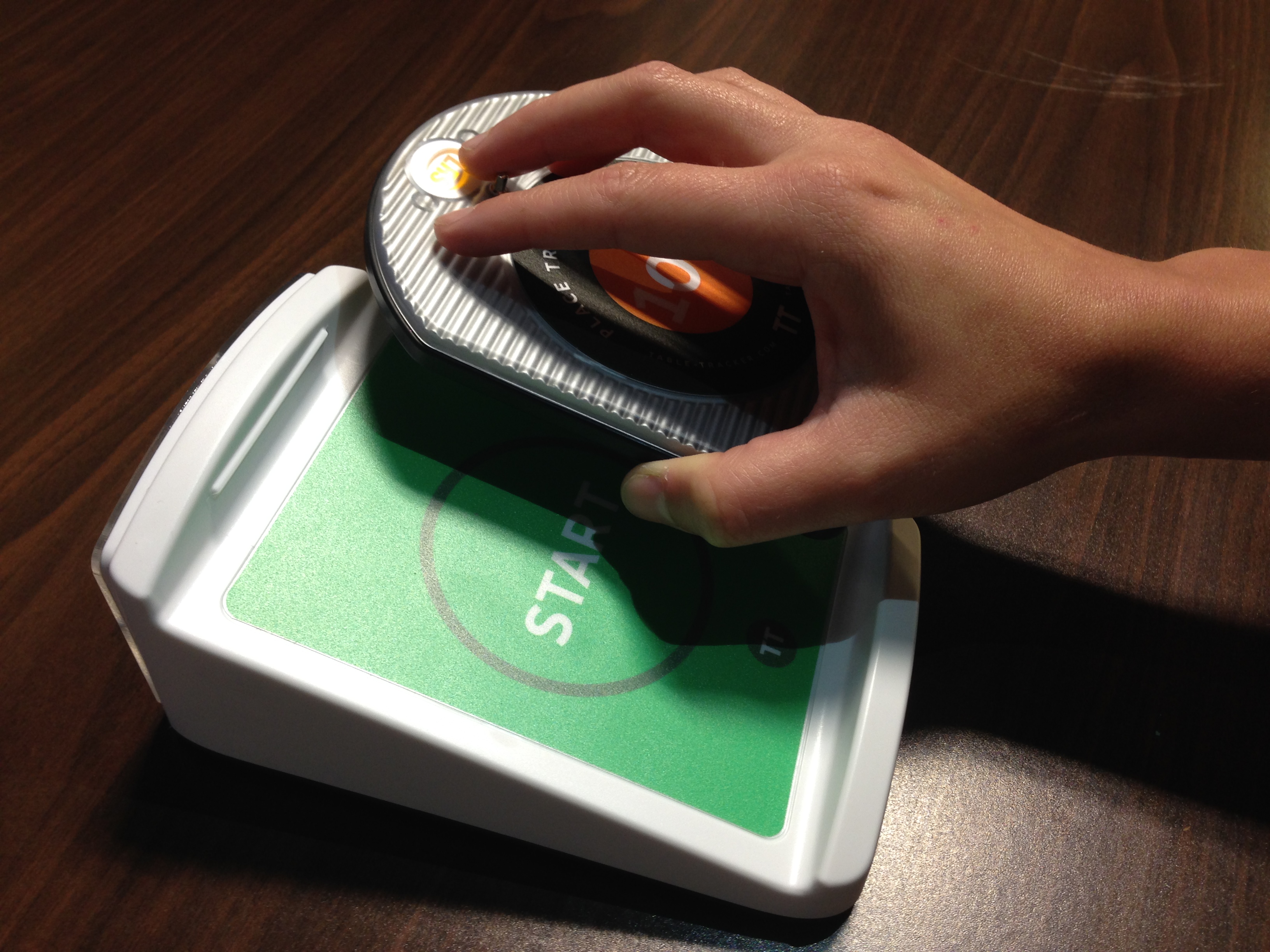 3. The tracker will then register on the TT App. The order number (tracker number) will appear on the left side.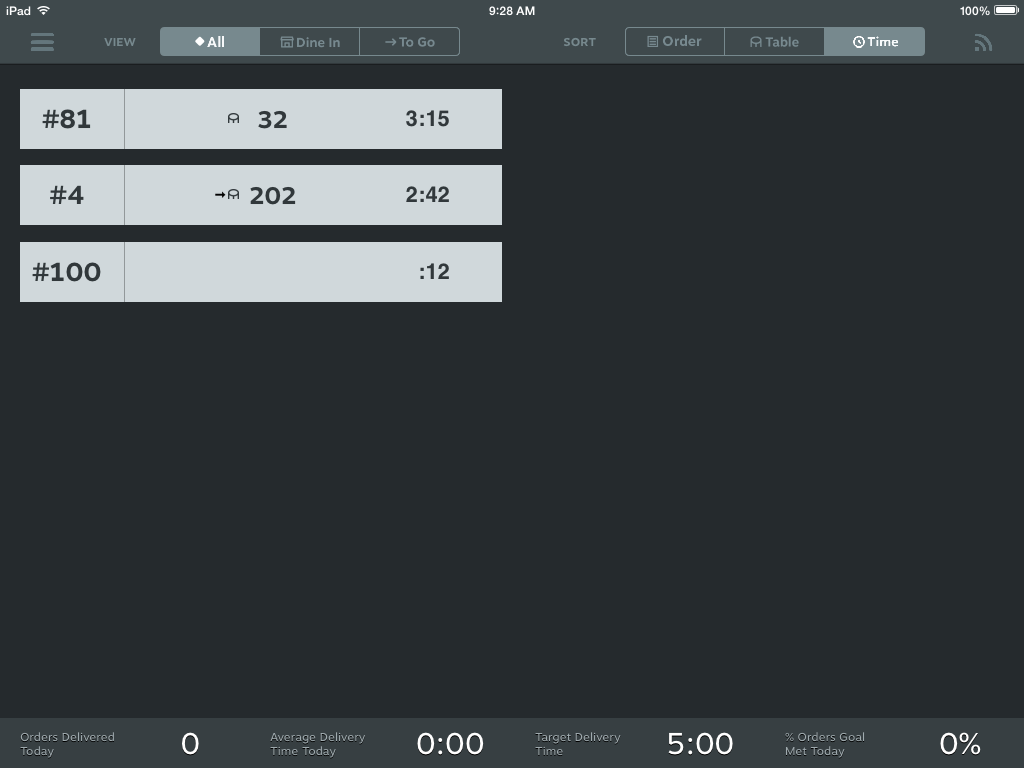 After the customer receives the Tracker, they will choose their table. Depending on what solution your restaurant has at each table, the customer will set the tracker on the dock, mat, or directly on the table top. Doing so will send a message to the table tracker app in the kitchen, which lets food runners know exactly where the guest is sitting.
Example of tracker placed on dock: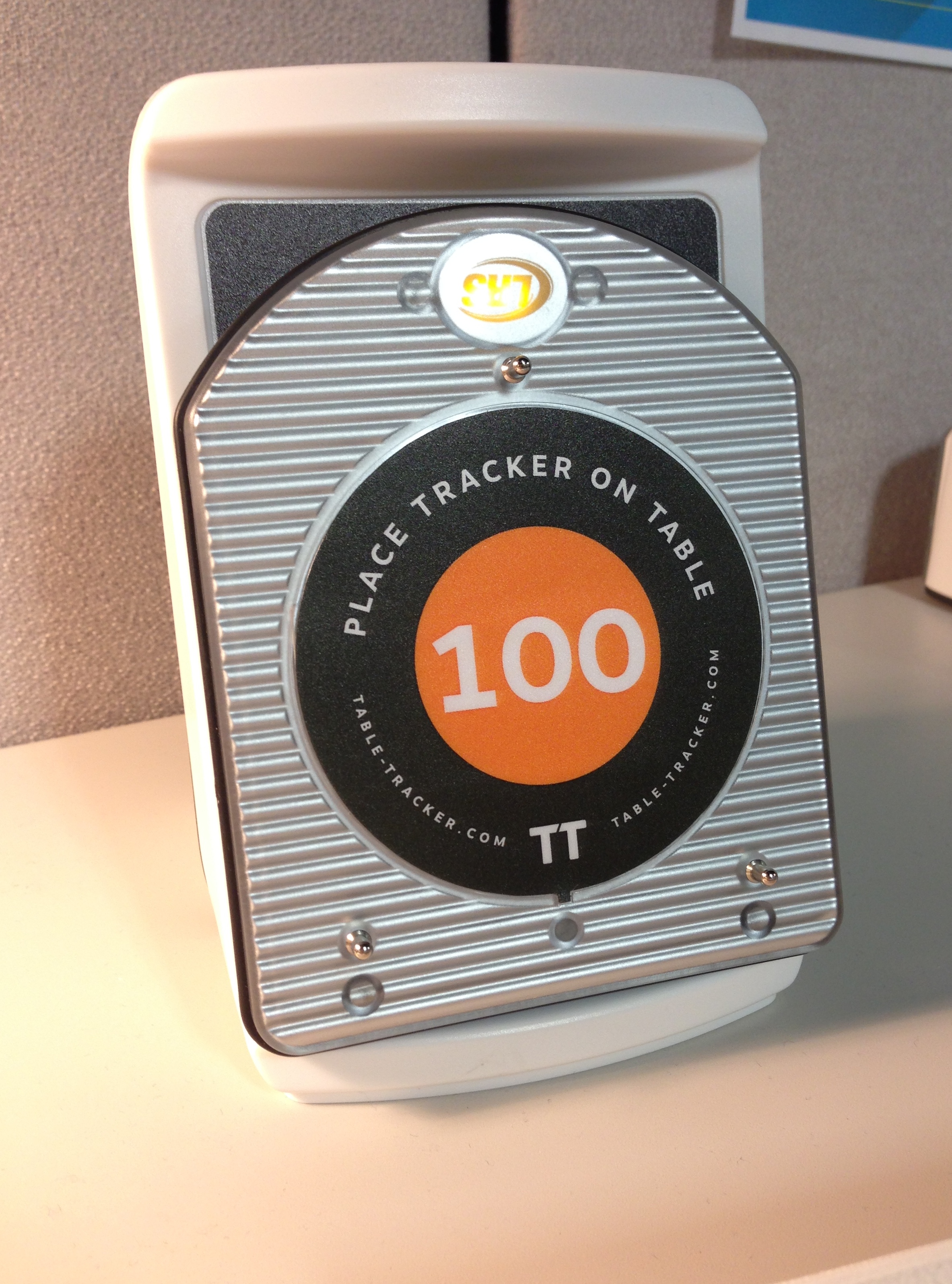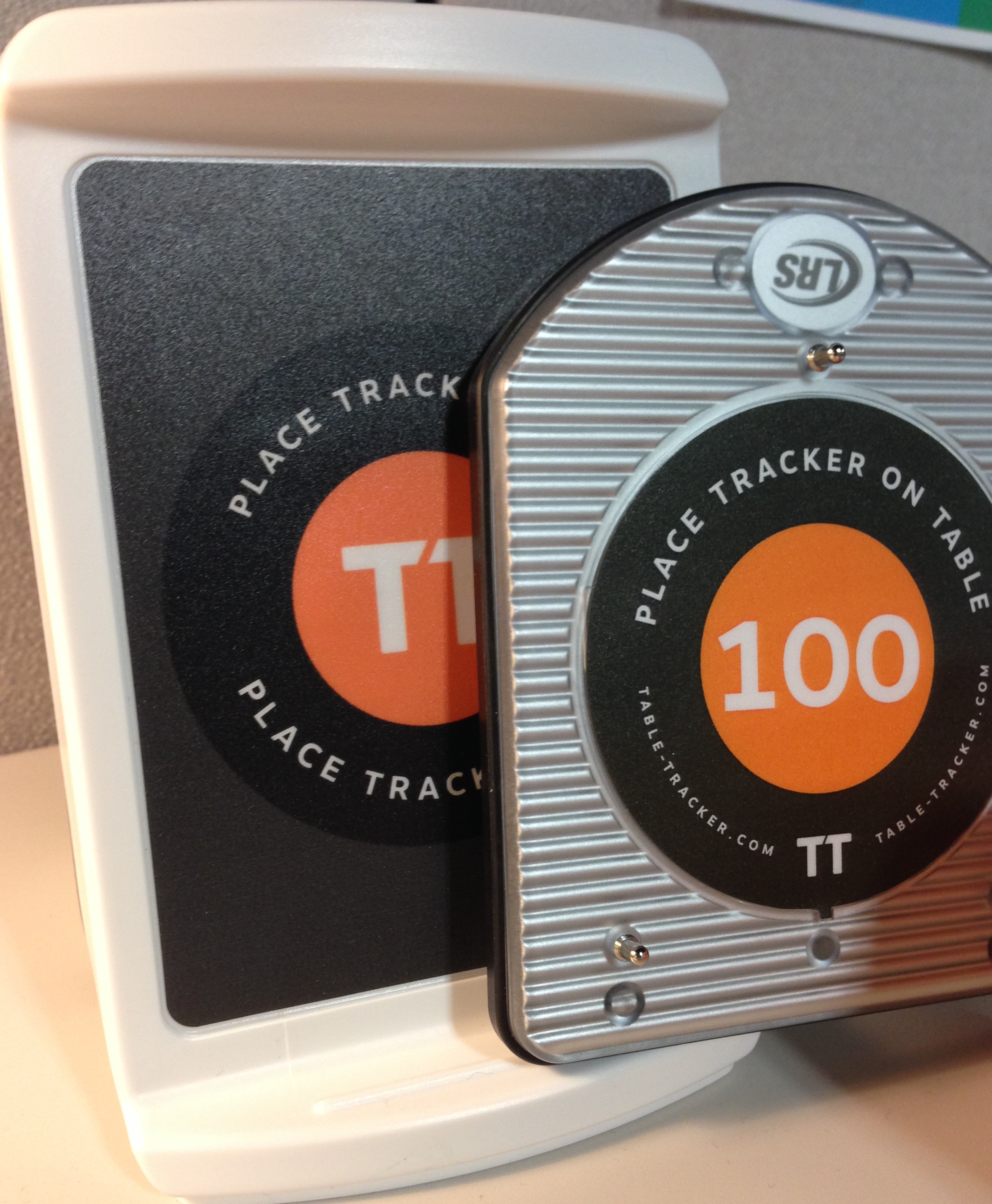 Example of tracker placed on table (with tags underneath)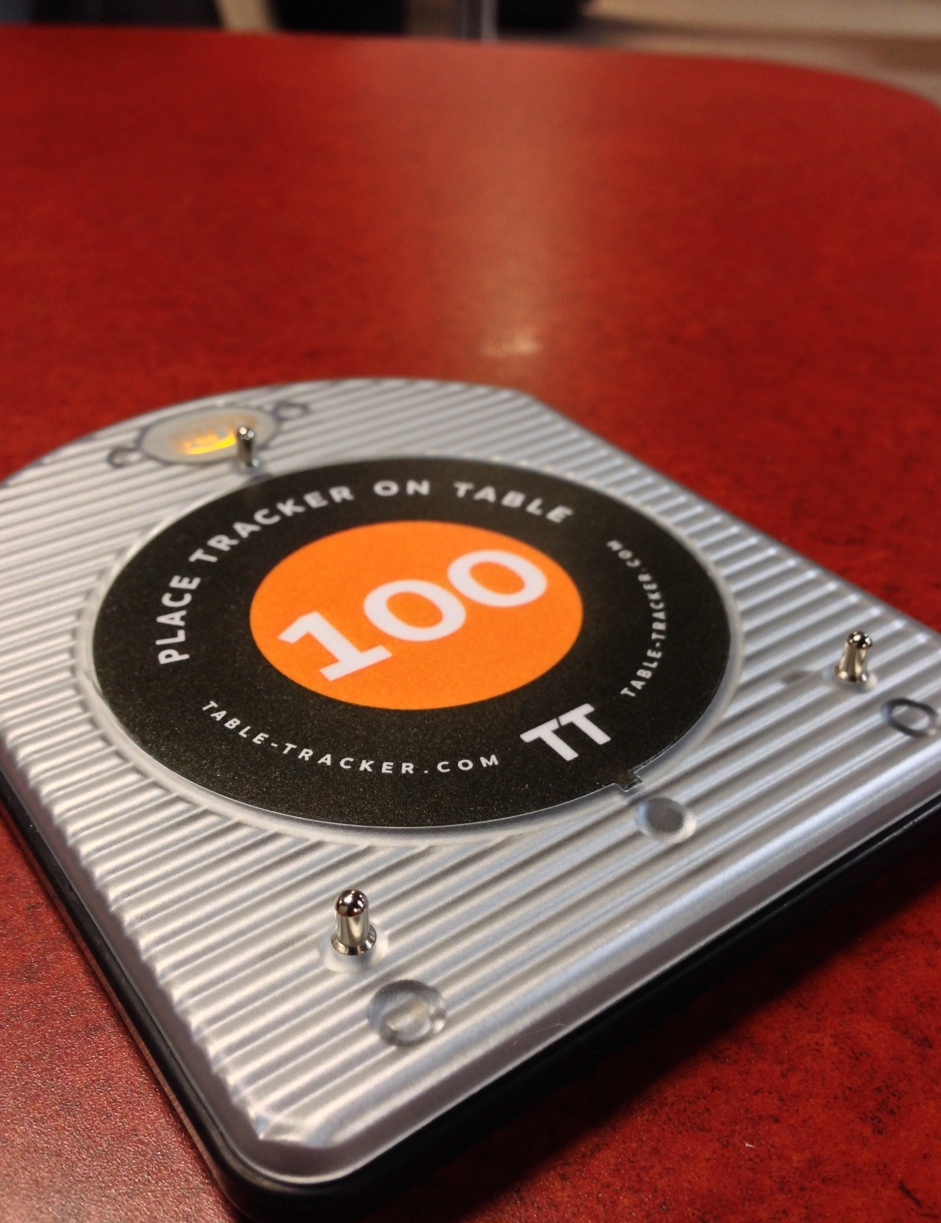 Example of tracker placed on mat:
Whether the tracker is placed on a dock, a table, or a mat, all trackers will broadcast their location to the TT system and appear on the screen with the table location. Below, you'll see an example that tracker #81 is at table #32.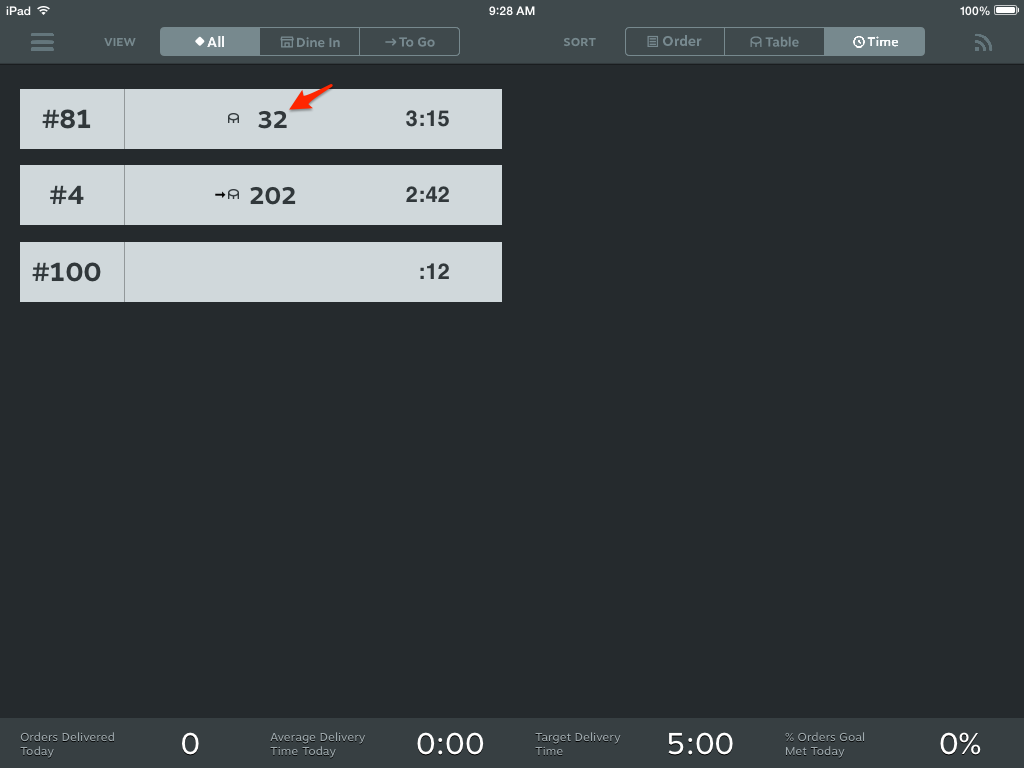 Once the food runner delivers the food, they will retrieve the table tracker and place it over the clearing unit until it vibrates to end the process.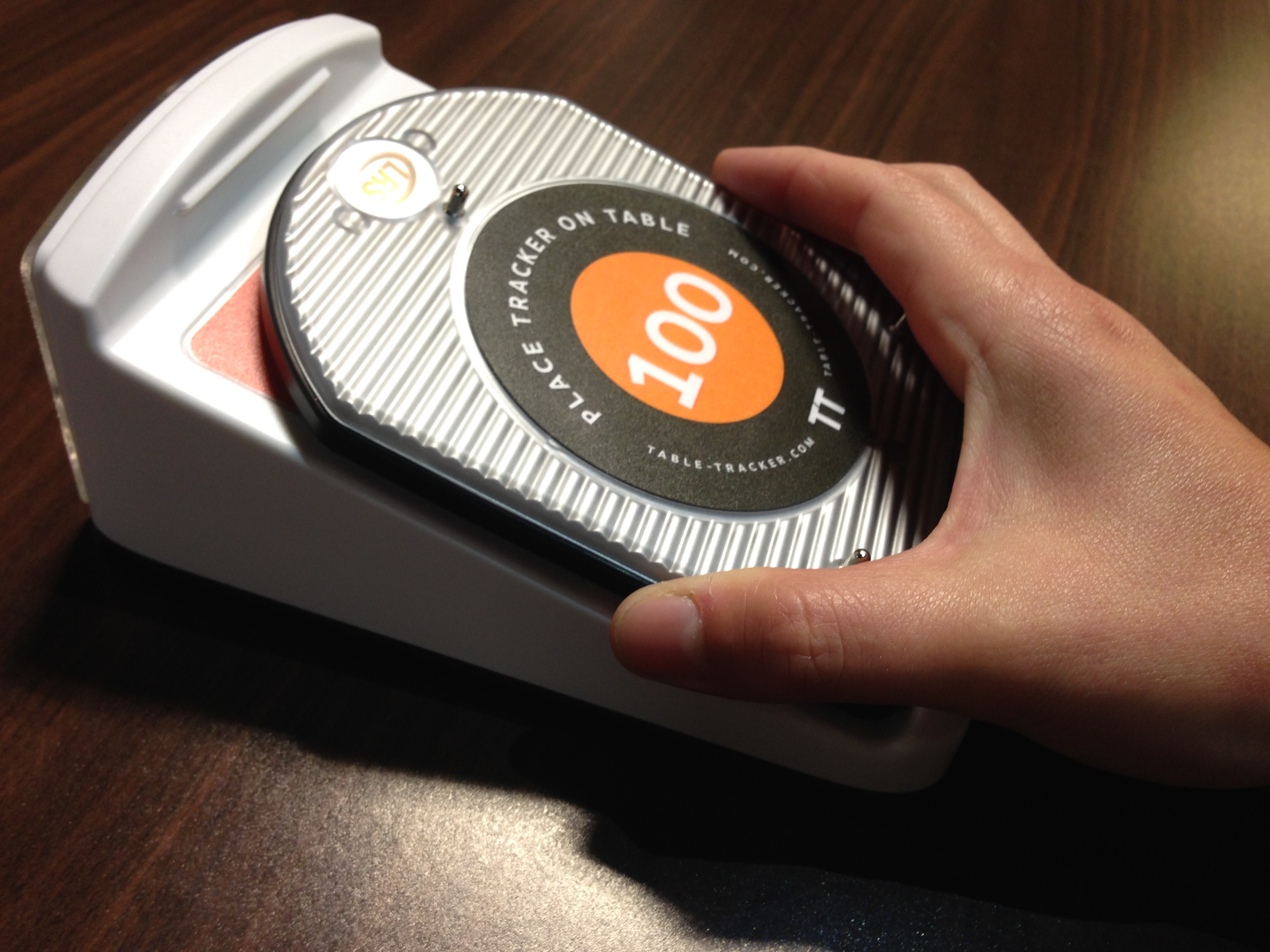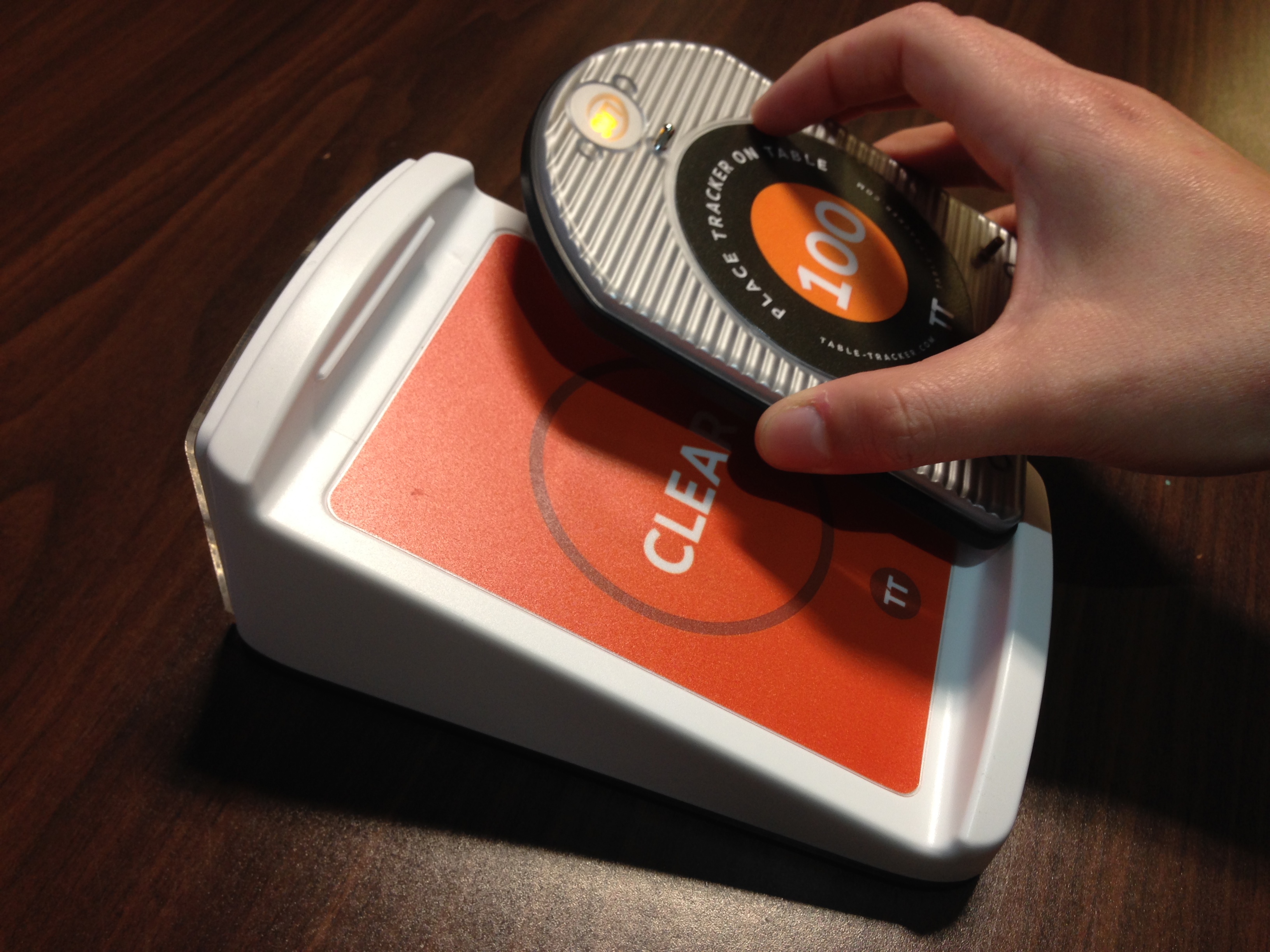 All data and analytics collected can be viewed on the app or through LRS Connect.