Table Tracker and Check Point include Reporting functionality. Report data is captured from Devices at Locations, thus all reports are generated by location.
To run a report follow these steps:
Log in to LRS Connect. Select your product (if applicable). 
Click on the Reporting tab in the top navigation bar.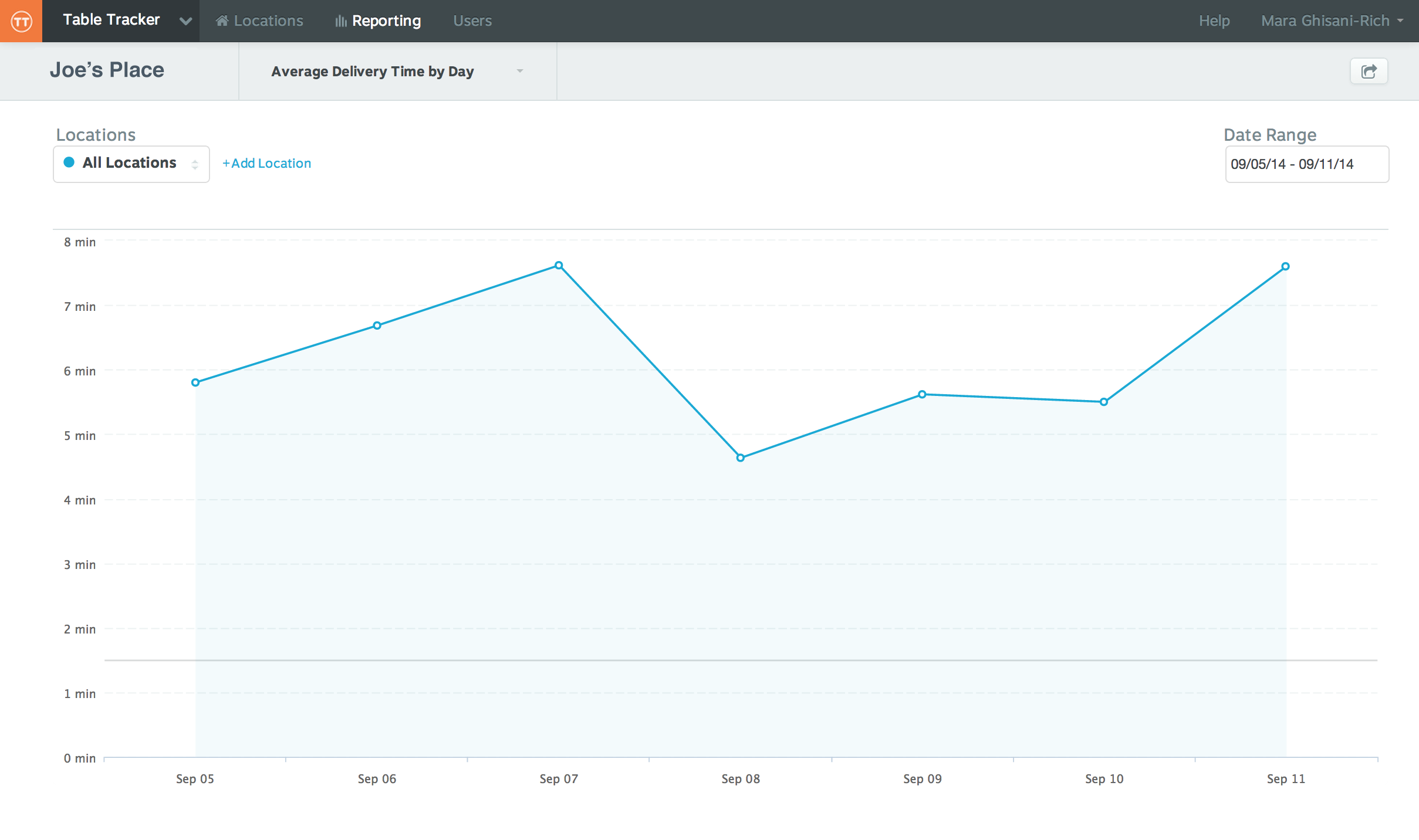 Table Tracker
Select the desired report from the drop down, to the right of the account name, underneath the top navigation bar.
Use the series builder to plot locations or Report Sets on the graph.
Check Point
Select the desired location.
Select the survey to plot on the report.
 Other Reporting tips and tricks:
Reports can be filtered by Date Range by selecting the upper right hand corner date tool.
Any report can be exported to a CSV file by selecting the Export icon in the upper right hand corner of the Reporting page.
Users can use zoom features on line graphs by dragging an area of the graph.