On Cue now has a one-touch paging panel to send quick custom messages to LRS Staff pagers. The Paging screen shows a fixed set of buttons numbered 1 through 30 representing Staff pagers that may be assigned staff or managers and can send a page to one or all of them with a single touch. Page staff members quickly when attention is needed, keeping their attention where it matters most, on your guests.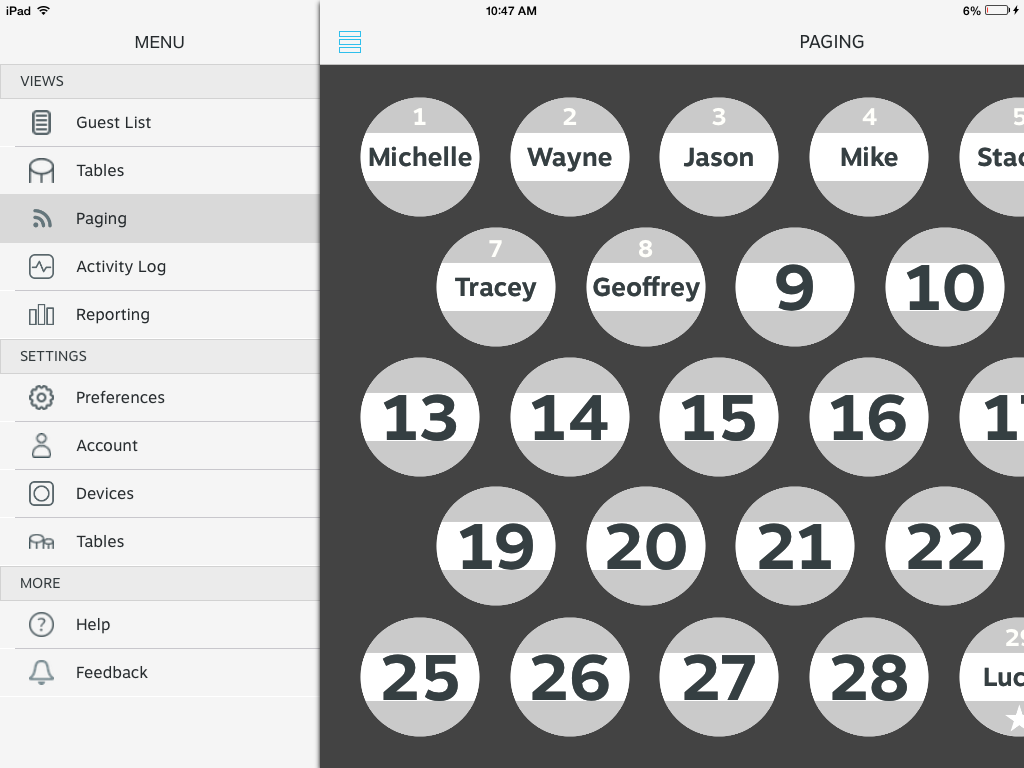 Page
Press a pager button. The button will change from gray to blue and a paging icon will be shown on the lower portion of the button to indicate that a notification is in progress. A notification will be sent via your connected transmitter to the button's corresponding pager number. For example: Button number 2 will send a notification to pager number 2.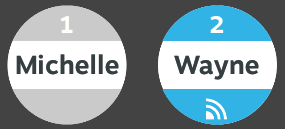 Page All - To page everyone with the same message, you can Page All to send the same notification to all pagers at once.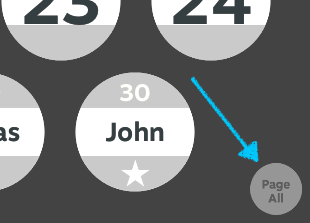 Cancel a page. While the pager button is shown in blue, the notification is still in progress and you can cancel it if you pressed it by mistake or you changed your mind. You have 3 seconds to cancel the notification before it's delivered to the pager. To cancel, simply tap the pager button again.  Note, this is only available for individual pages, not for the Page All feature.  
Button labels and Manager designation
There is no need to memorize which staff member is holding each pager number. You can label each pager button to easily associate and recognize which pager button needs to be pressed to notify someone.
Press and hold a pager button. A modal will appear for you to enter a label on the pager button. Here you can enter the staff members name or role.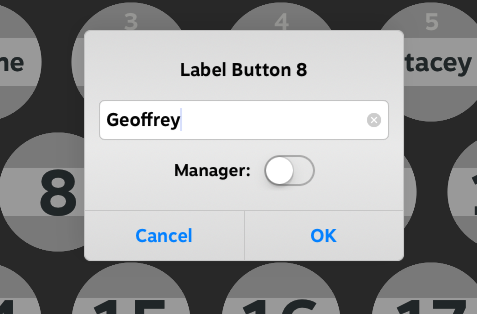 In the same modal, there is an on/off switch to identify a pager button as Manager. There are no minimums or maximums to the number of buttons that can be designated as Manager. When a Manager designated pager button is pressed they receive a Manager message which differs from standard messages sent to staff members. The buttons show a star in the bottom portion for quick recognition as to who's labeled as a Manager.
Messages
You can customize messages by selecting the gear icon on the top right corner of the Paging screen. This will take you to the Messages screen where you can create and select as default a message for the different uses: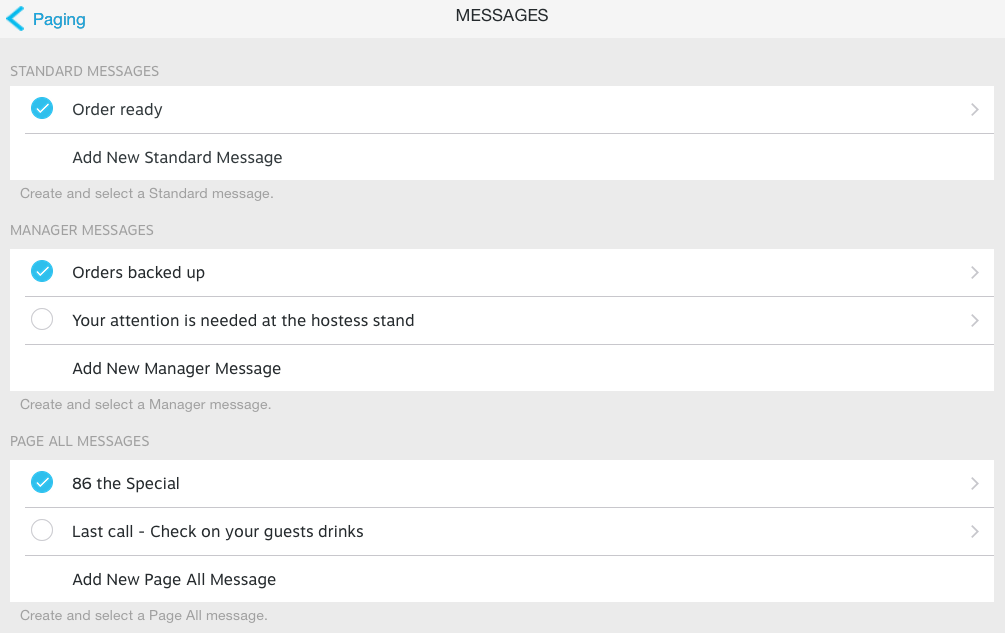 Standard - The standard message is sent to any of the pagers which have not been designated as a Manager pager when pressed.
Manager - The manager message is sent to any of Manager designated pager buttons when pressed.
Page All - The Page All message is sent to all pagers when the Page All button is pressed and confirmed. This message type is intended for notifications that require everyone's attention, for example if a particular menu item is no longer available.
Multiple Tablets Using Staff Paging
Since synching of multiple iPads is available with On Cue, you can have separate paging panels used in different areas of your business.  Each paging panel will synch the button screen sharing the same labels.  However, the messaging is customized to the iPad allowing you to send a different set of standard, manager, and page all messages from one iPad than from another.  For example, a restaurant setting may use a paging panel in the kitchen to alert servers when orders are ready, and another in the bar area to alert servers when drink orders are ready.  If interested in using more than one On Cue application in your business, read about setting up multi-iPad synching across your tablets.