To begin your access to enhanced Table Tracker reporting, follow the steps below and associate your Windows based Table Tracker to your account and location in LRS Connect.
1 - Press on the Config button to see the System screen, then select the Host Tab.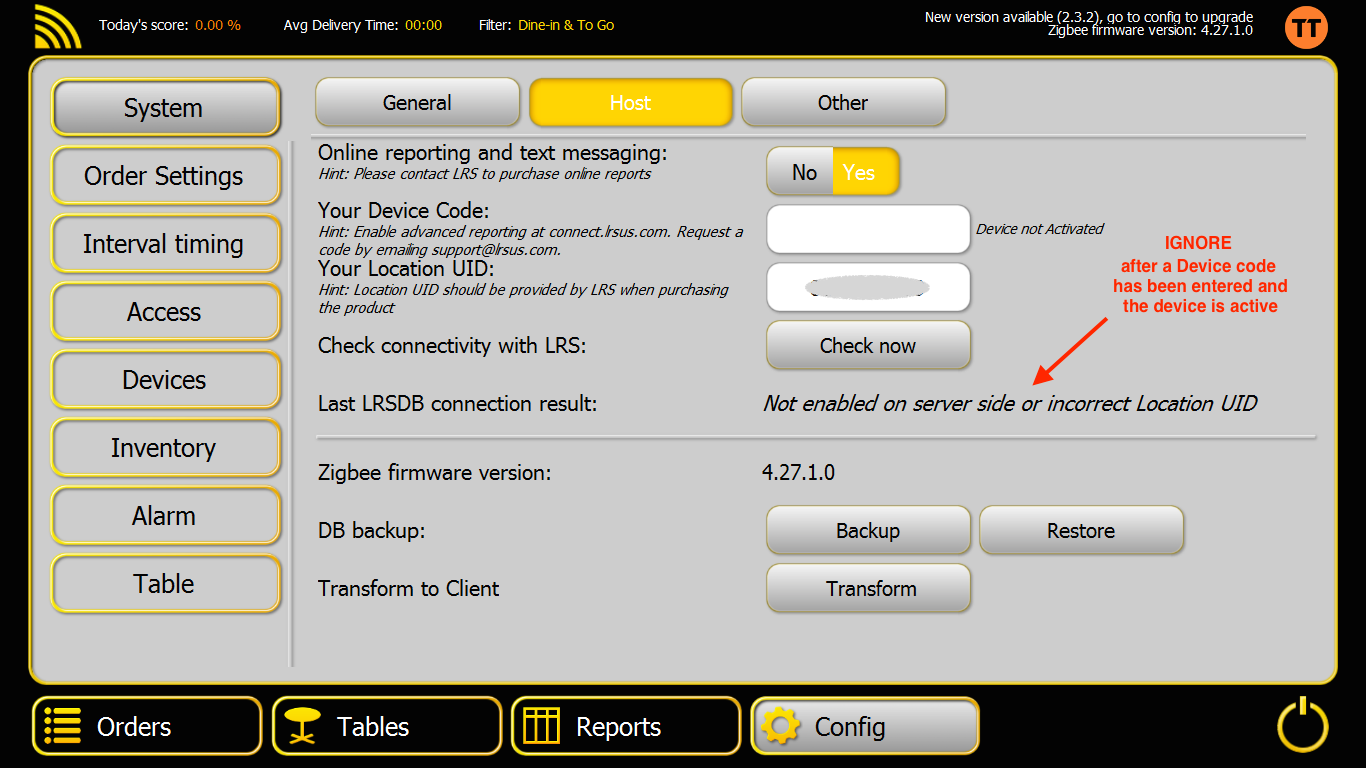 2 - Ensure the Online reporting and text messaging is enabled first, then tap in the Device Code text field and key in your 10 digit device code. Read more about Device Codes here. If a Location UID is requested, skip this step by closing the prompt with the red X in the bottom left. 
3 - Press the Check Now button and you'll see the label to the right of the Device Code text box update from Device not Activated to Device Activated
NOTE: Errors related to Location UID can be ignored now.
You can now begin collecting Table Tracker reporting data in LRS Connect.