Sometimes the On Cue app may need to be deactivated when altering your LRS cloud account. To deactivate and then re-activate your account, follow these steps:  
First make sure the iPad is connected to the internet.
Now Open the On Cue app
Go to the Menu icon (top left)
Choose Settings - > Account
Now at the bottom of the screen click the DE-ACTIVATE ACCOUNT button, and then select "Yes".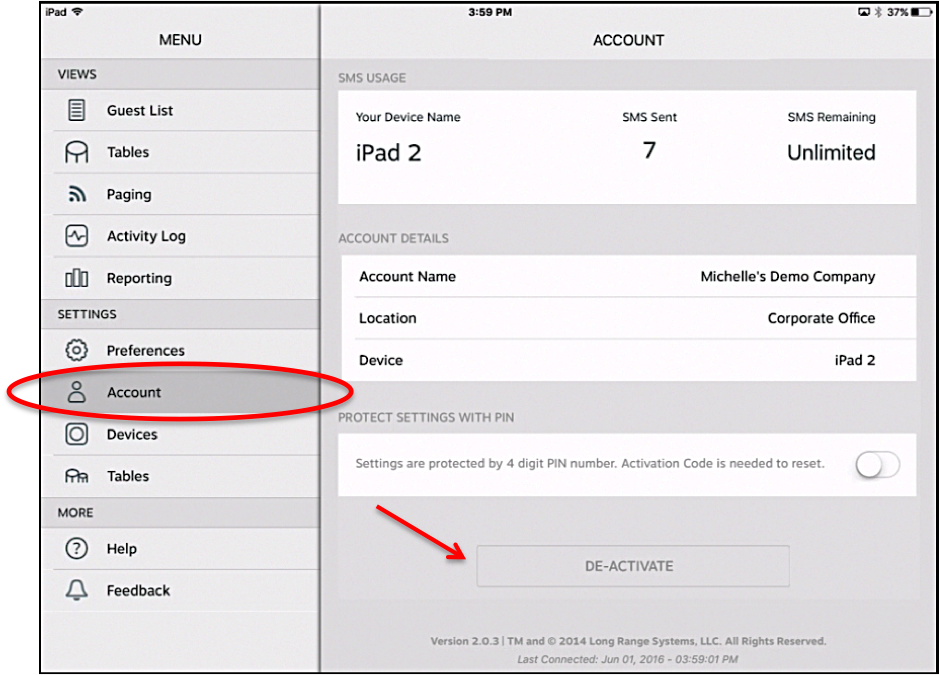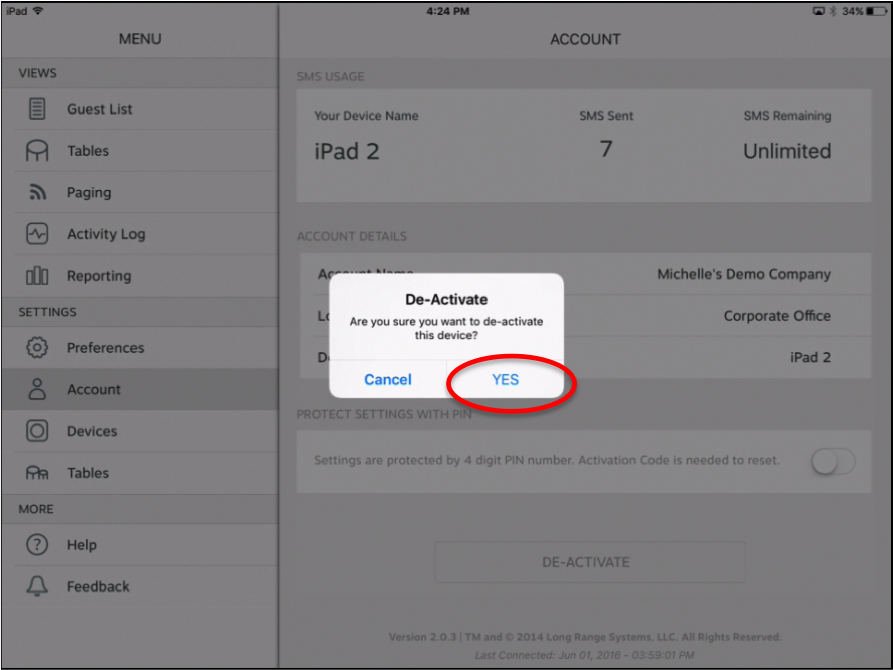 6.  Then, you should see within the Account section two options for selecting either Create An Account, or I Have An Account. If you purchased SMS services from LRS and have been emailed an Activation Code from LRS, you have an existing LRS Connect account and should select the "I Have An Account" button. Read Logging In And Accessing An Account to know how to retrieve your account information from LRS Connect.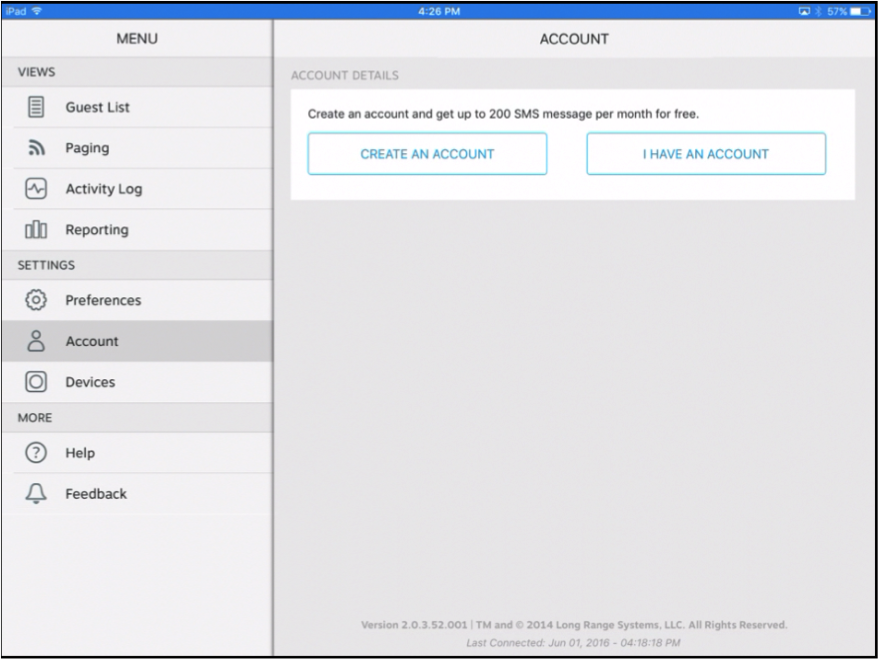 7.  Enter the Activation Code retrieved from your LRS Connect account, or use the Activation Code emailed to you. Once it's entered, your account will be reactivated. Read Adding and Editing Devices to learn more about accessing your device Activation Codes in LRS Connect.